Overview
Rates & Availability
Pictures
Reviews
Layout
Map
Apartment Mecklenburg-Cispomerania 4 persons
Well-tended accommodation with everyday comfort. A residence where you immediately feel at home.
Guest assessment:
8.5
Grade: 8.5 / 10
Completed surveys: 15
The grade answers the question: How satisfied were you with your stay in this holiday home?
Add to my favorites
Remove from My Favorites
Holiday Home Exterior (summer)

Holiday Home Exterior (summer)

Immediate Surroundings (summer) (<1 km)

Immediate Surroundings (summer) (<1 km)
Rates & Availability
Kuchelmiß
Mecklenburg-Cispomerania, Germany
4
Number of persons: 4
2
Number of bedrooms: 2
1
Pets: Max. 1
non smoking
Apartment
In the countryside
Property Description:
Beautiful holiday flat in the midst of the beautiful Mecklenburg lake area with its many lakes and pristine nature.

There is a spacious flat for four persons on the ground floor. The holiday home is on the edge of the town of Krakow Am See.

The flat is fully equipped and modernly furnished and has a spacious private terrace facing to the south where you can sit in the evenings and enjoy the nature.

The area in which the holiday home is located is characterized by its pristine natural surroundings and many lakes which are suitable for relaxation and recreation. Near
the home there is a lake which is very suitable for swimming and fishing.

In the near vicinity you will find the city of Rostock (45 min) with its churches and remains of the medieval city walls and gates. The Hanseatic city of Schwerin with its rich history is also within striking distance.

If you want to visit the Baltic Sea as well as the Mecklenburg lake district, this is certainly possible, you are at the Baltic shore within an hour.
Rates & Availability
Length of stay:
November 2014
No arrival date available

Mon
Tue
Wed
Thu
Fri
Sat
Sun
1
2
3
4
5
6
7
8
9
10
11
12
13
14
15
16
17
18
19
20
21
22
23
24
25
26
27
28
29
30
Available arrival date:
X
Saturday 30-08-2014 / Saturday 06-09-2014
€ 277
Price including:
electricity, gas/oil, kitchen linen, damage insurance
Book now
Short reservation not possible
Book by telephone:
1 800 7197573
available today until 8:00 PM CET
Click here to get your inquiry code
Extra costs
Mandatory, not calculated in shown price
| | |
| --- | --- |
| Cleaning: | Mandatory: € 20 |
| Pets: | Max 1; € 10/Stay |
| Bed linen: | Required to rent, € 5 p.p./Stay |
| Booking costs: | € 30 |
Optional
| | |
| --- | --- |
| Wifi: | Not available |
| Deposit: | No |
| Bath towels: | Bring your own |
| Tourist tax: | No |
Pictures
Holiday Home Exterior (summer)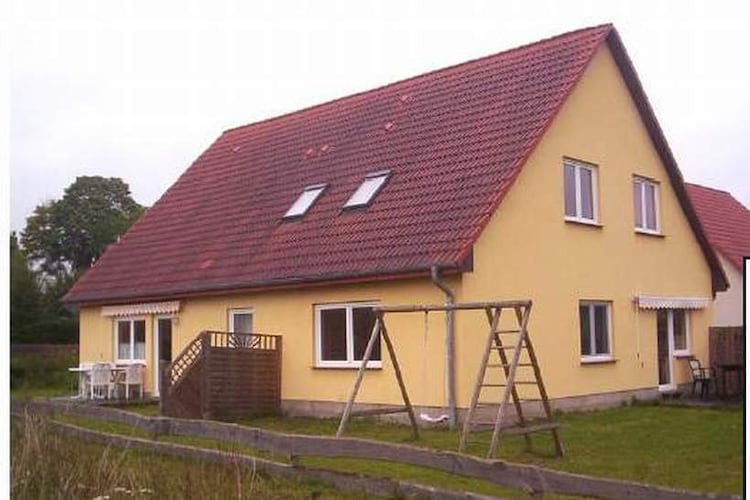 Holiday Home Exterior (summer)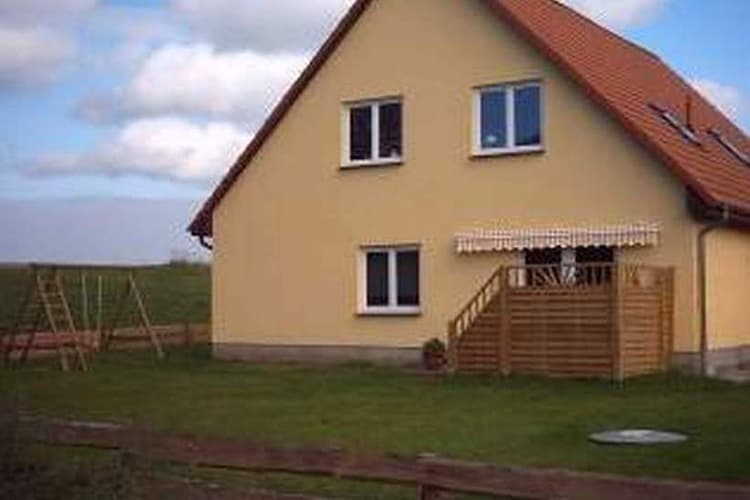 Living Room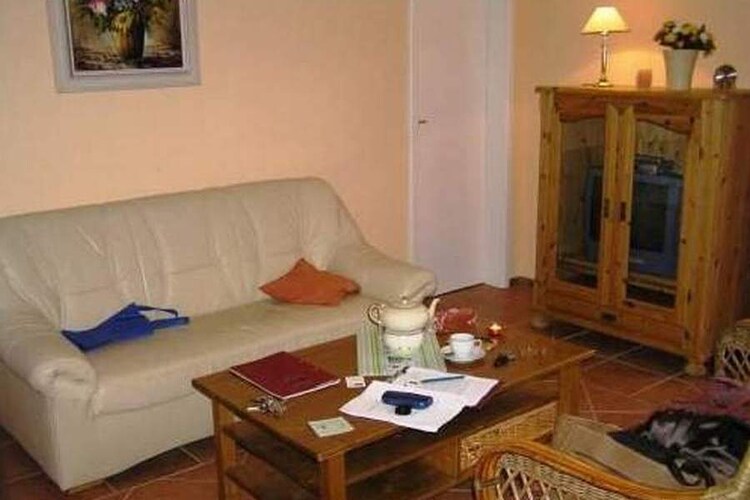 Dining Room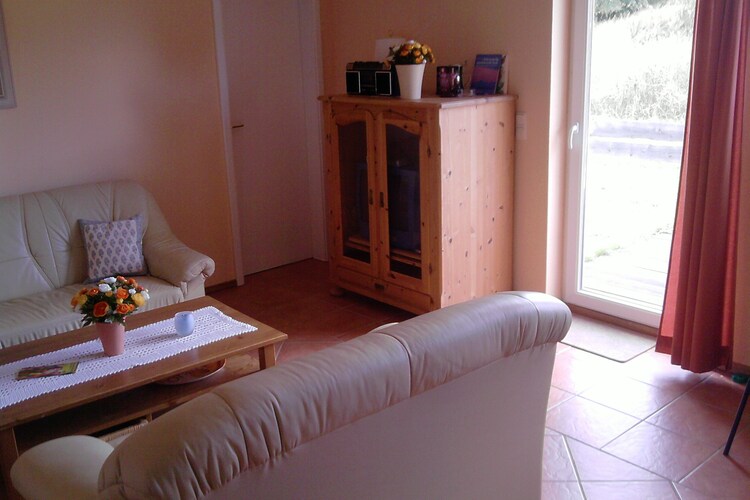 Kitchen
Kitchen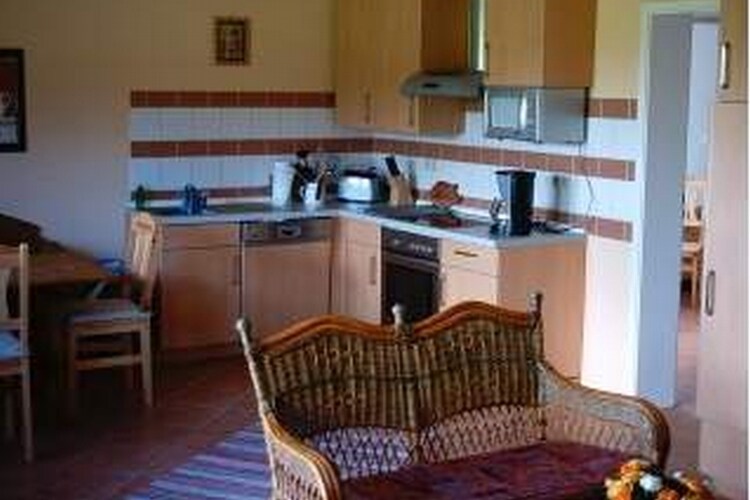 Bathroom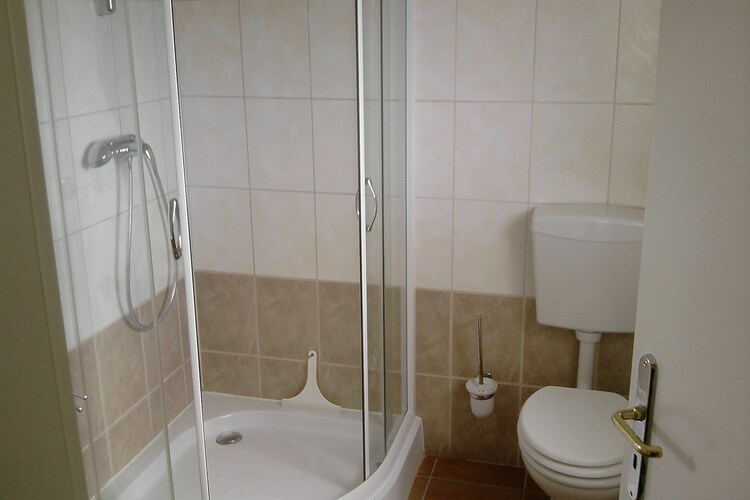 Immediate Surroundings (summer) (<1 km)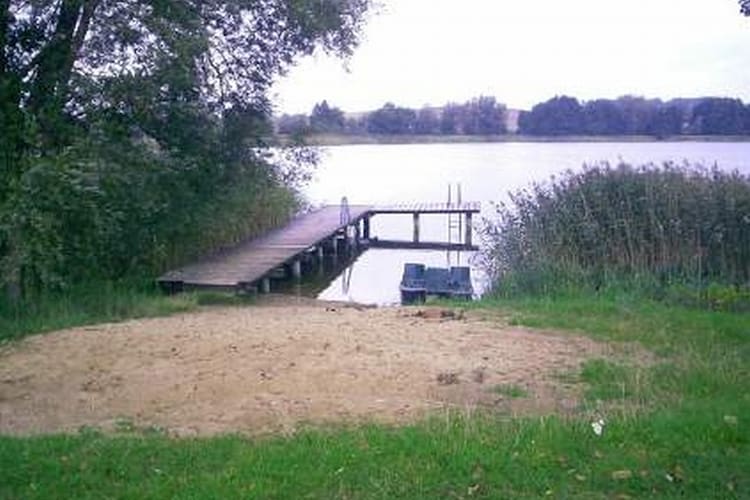 Immediate Surroundings (summer) (<1 km)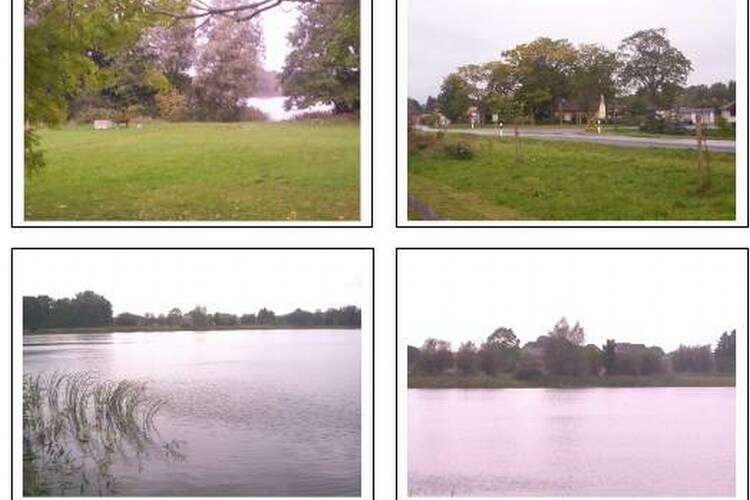 Reviews
8.5
Completed surveys: 15
Testimonials from previous guests:
Mr Dekker
Netherlands

V eel koud weer , de kachel brande. mensen waren vriendelijk maar de sfeer van vroeger hing nog overal

Translate to English

Date of stay: F j, 2014 — F j, 2014

Mr Bosschaart
Netherlands

Mooie steden bezocht, Stralsund, Wismar, Warnemünde, Schwerin, Waren en Rostock, allemaal aanraders. Eigenaren van de woning niet gezien, ging er een beetje vreemd aan toe. Matrassen van de eenpersoonsbedden zijn dringend aan vervanging toe. Geen waterkoker aanwezig!

Translate to English

Date of stay: F j, 2014 — F j, 2014

Mrs Denayer - Van Der Stappen
Belgium

-het was een rustig ligging-voor boodschappen moesten wij naar Krakow Am See, omdat het plaatselijk winkeltje "Frischmarkt"echt achterhaalt is en de produkten niet vers zijn. Er woont nochtans genoeg volk in het dorp zelf + mensen die van de A19 om er te pauseren.

Translate to English

Date of stay: F j, 2013 — F j, 2013

Mr Van De Maat
Netherlands

De plaatsen als Rostock, Schwerin, Güstrow zijn mooie oude plaatsen, en verder heb ik genoten vande fiets tochten die ik gemaakt heb.

Translate to English

Date of stay: F j, 2013 — F j, 2013

Mr Meinema
Netherlands

We zijn voor de derde keer in dit gebied en we vinden de omgeving nog steeds prachtig. Meren , bossen ,de zee en culturele steden in de nabijheid.

Translate to English

Date of stay: F j, 2013 — F j, 2013

Mrs Huisman
Netherlands

Veel van de mooie omgeving gezien zoals de stadjes Güstow, Schwerin, Stralsund en Wismar met kastelen en middeleeuwse binnensteden. Leuke 7-seeen boottocht gedaan en als bonus goed weer gehad !

Translate to English

Date of stay: F j, 2012 — F j, 2012

Mr Smith
United Kingdom

Very enjoyable and alovelly place for a relaxing and interesting holiday. The flat is very nice to stay in, and we would recommend it.

Date of stay: F j, 2012 — F j, 2012

Mrs Doedens
Netherlands

Het is een leuk huisje. De huisbaas is aardig. Er is zelfs een afwasmachine en een magnetron. Ik vond het een nadeel dat er geen wasmachine was. De omgeving is schitterend. Je steekt de weg over een loopt zo het bos in.

Translate to English

Date of stay: F j, 2012 — F j, 2012

Mr Wimmer
Germany

Schöne ruhige Wohnung, Sehenswert Rostock - Stadthafen und Seehafen -Warnemünde gut ausgeschilderte Wanderwege

Translate to English

Date of stay: F j, 2012 — F j, 2012

Mrs Bescherer
Germany

Ruhige Lage, umgeben von Feldern, Wäldern und Seen. Unser Hund war auch völlig zufrieden und genoß die langen Spaziergänge. Die Wohnung ist mit allem ausgestattet, was man für einen Urlaub braucht.

Translate to English

Date of stay: F j, 2012 — F j, 2012

Mr Tijdeman
Netherlands

We werden zeer hartelijk ontvangen door de eigenaresse, die boven de 2 beneden appartementen woont. Het appartement is schoon en netjes en eigenlijk is alles wat je nodig hebt aanwezig. Er is een slaapkamer met 2 éénpersoonsbedden en een slaapkamer met een lits-jumeaux bed. Dekbedden zijn synthetisch. De bedden waren al opgemaakt toen we aankwamen, wat heel plezierig was. Het ligt wel aan de rand van een gehucht. Er is wel een klein soortement SRV winkeltje, waar ze van alles hebben.

Translate to English

Date of stay: F j, 2012 — F j, 2012

Mrs Wilhelm
Germany

Ruhige Lage, im Umkreis einige Einkaufsmöglichkeiten, ausgedehnte Spaziergänge möglich, schnelle Anbindung an die Autobahn

Translate to English

Date of stay: F j, 2012 — F j, 2012

Mr Van Geest
Netherlands

Prachtig huis Zeer vriendelijke verhuurders

Translate to English

Date of stay: F j, 2011 — F j, 2011
Layout
Ground floor
Livingroom
TV (satellite), radio
Kitchen
oven, microwave, dishwasher, freezer, fridge freezer
2

x

Bedroom
Double bed
Bathroom
shower, washbasin, toilet
General
heating
patio
garden
garden furniture
BBQ
parking
play area
bicycle(s) available (paid)
Map
The Property Airports Attractions Museums National Parks Zoos
Nearby
Centre
500 m
General supplies
500 m
Lake
500 m
Nightlife
6 km
Public indoor swimming pool
12 km
Public swimming pool
6 km
Public Transport
6 km
Restaurants
6 km
Sea
45 km