Booking Dates & Guests
This property allows Free Cancellation
Valid for stays in any country until 31 December 2023
Book before 31 August 2022
Guests can cancel free of charge for up to 43 days before the arrival date.
About this home
This holiday home has 3-bedrooms and can accommodate 6 people. Located in the countryside of Božanov Bohemian, it is ideal for families with children. It has a private garden and barbecue for a quality time.

The Maple Mountains, which are perfect for cycling, walking, swimming and horse riding are nearby. The forest is 200 m away. The town centre, restaurants and public transport are at a distance of 1 km. The lake is at a distance of 4 km. The nearest golf course is at a distance of 7 km. A public swimming pool is 8 km away.

This holiday home has a private terrace and a modern open kitchen. The interiors of the living room are modern. For children, sandpit and play equipment are present.
Specifics
Concerning COVID-19: Guests for this holiday home are only accepted if they can comply with the COVID-restrictions and requirements as implemented by the local government. Please do check the restrictions again shortly before departure as the COVID-restrictions change over time.
Please note that there are COVID-19 measures in place. Different conditions may apply regarding ski passes, opening hours and the use of the ski lifts in the winter sports areas. We advise you to take this into account when booking your holiday home since a change in restrictions in general is not a valid reason to cancel the booking free of charge.
Amenities
Ground floor
Cooker (4 ring stoves, ceramic), Coffee machine, Oven, Microwave, Dishwasher, Fridge-freezer
TV (international television channels, satellite), Dining table, Stove (wood), CD player, High chair
Shower, Washbasin, Toilet
On the 1st floor
2x Single bed (duvet), Stair gate
Bathtub with shower, Washbasin, Toilet
General
Garden (private, 2500 m2)
Ski Area
The Giant Mountains
Ski Area
Ski Area
The Giant Mountains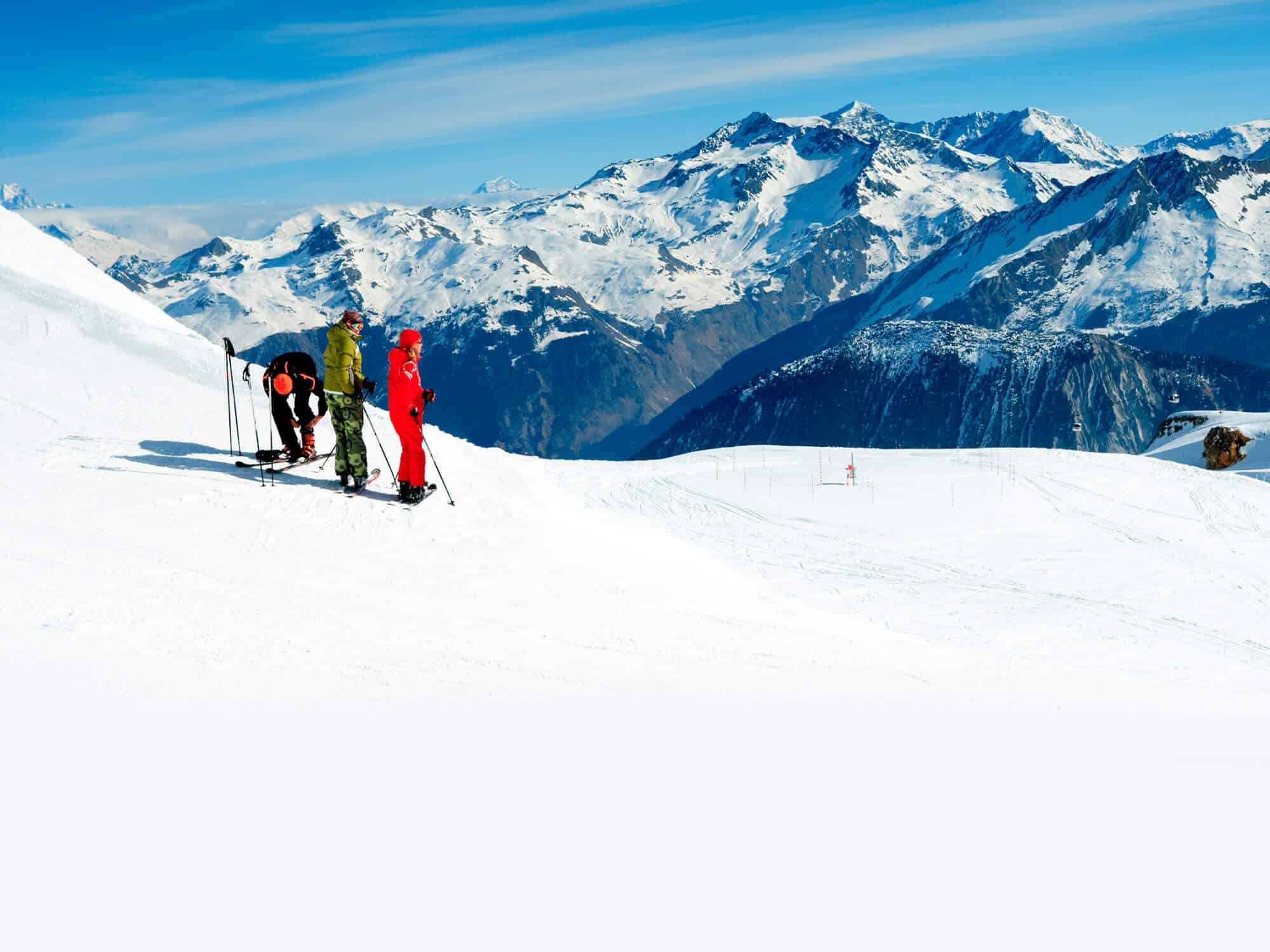 The Giant Mountains
Cross-country Skiing
Total: 220km
Click here to view nearby places
Ratings & reviews
Stayed 4 days
1 month ago
Accomodation with a soul, great starting place for daytrips, very well equipped and seems to be getting even better
Stayed 4 days
2 months ago
amazing cottage, fully equipped, like at home :-) everything clean, tidy, ready both inside and outside wine cellar, uzák, grill
Stayed 5 days
3 months ago
Chatička byla nová, účelně a vkusně zařízená a velice čistá. Je tam vše co je potřeba a všechno fungovalo. Majitelé jsou velmi příjemní a vstřícní, oblast krásná. Určitě doporučujeme.
Stayed 3 days
4 months ago
Chalupa na konci světa se třemi ložnicemi a společenskou místností - to jsme hledali a našli. Vše tak deset let zpět zrekonstruováno a pěkně udržováno. Mile nás překvapil sklep plný vína a velká zahrada. Jen kamna v obýváku při zatápění dost kouří, ale se suchým dřevem a vyvětráním to přejde. Určitě doporučujeme a sami se vrátíme, broumovsko je skvělé :-)
Stayed 1 week
7 months ago
Cottage Bara was quiet, peaceful and exactly what we were looking for! The house was very comfortable and very well equipped, though we were mostly interested in spending our time outside and in the surrounding forests. The garden is very large and is very suitable for a family. We really enjoyed sitting on the top of the hill in the evenings and enjoying the view. Our host was communicative and gave us many suggestions and instructions on how to use the meat smoker! Check in was simple, a woman on the same street met us and showed us everything in the house, and came back for check out. She was very helpful and also knowledgable about the area and many things growing there. We will definitely be back to visit Bozanov! Thank you for the memorable time :)
Stayed 1 week
8 months ago
The perfect getaway in a lovely village, beautiful nature all around. Perfect communication before and during our stay, plus a warm welcome by Elizabeth. Nice house, prepared with attention to detail. If you are looking for peace and quiet, this is your place.
We must admit that Vasilis and his team been amazing hosts The Cottage is close to the borders with Poland, so you can visit many places there. We really liked the view from the garden and the Terrace to the surrounding mountains. The manager of the cottage was waiting for us to give the keys and show us the place. She is very polite and helpful and speaks German, English, and Dutch. Told us that during spring and summertime, they have available bikes available with no extra cost so definitely we are planning to visit again. So next time we are focusing on cycling and exploring around !!!
Stayed 1 week
3 years ago
Ontzettend mooie omgeving. Heerlijk om in de heuvels van Tsjechië te zijn in zo'n rustige omgeving dat je constant verrast wordt met dieren en dierengeluiden om je heen.
Stayed 1 week 3 days
4 years ago
Tsjechië was voor ons echt even een andere ervaring. We hebben genoten van de grote vrije tuin en de omgeving. Die is prachtig. Zelf vonden we het ook erg leuk dat je ook even naar Polen kunt. Gewoon voor het gevoel is dat leuk. We hebben prachtige wandelingen gemaakt in de directe omgeving. Echt heerlijk!!
Stayed 2 weeks
4 years ago
Huis Bara is een prettig vakantiehuis met een heerlijke tuin in een schitterende omgeving. Fijn wandelgebied met veel rotsformaties. Prettig ontvangst.
Stayed 1 week
5 years ago
Ruim huis dat is uitgerust met voldoende faciliteiten om een prettige vakantie te hebben. De ontvangst door Liesbeth was prettig en hartelijk. We voelden ons snel thuis. Helaas werkte het weer in ons geval niet erg mee. Wij hadden in juli gerekend op mooi weer, maar we hadden veel regen en bewolkt weer. Daardoor hebben we minder van het buiten zijn kunnen genieten dan de bedoeling was. En als je in dit huis binnen bent dan ben je ook echt binnen, want er is veel muur en weinig glas. De onvergetelijke zonsondergangen waarbij de zon groots en rood achter de bergen in de verte verdween maakten veel goed. Buiten het huis is veel ruimte en veel natuur. Rond het huis kun je verrast worden door een ree of het paard dat ernaast staat. De TV heeft zeer veel kanalen, maar bijna allemaal Tsjechisch, Pools of Duits. Gelukkig konden we op een Eurosportzender toch nog het Nederlands vrouwenelftal zien winnen. Bozanov zelf is een heel klein dorpje met een restaurant waar altijd mensen buiten zitten. Even verder rijden ligt het prachtige stadje Broumov met een oud Benedictijns klooster, zeker de moeite waard om te bezoeken. Om ook wat spanning op te zoeken reden we naar de overdekte kartbaan iets ten zuiden van Bozanov. Daar aangekomen begon de spanning al buiten, want het zag er triest en verlaten uit en we dachten eerst op een illegale hennepkwekerij gestuit te zijn. Toen we toch naar binnen gingen bleek daar een kartbaan te zijn verdeeld over drie verdiepingen. Lekker indoor racen.
Stayed 1 week 6 days
5 years ago
De route was duidelijk beschreven. Het was een prachtige bungalow, in een erg mooie omgeving. Genoeg te doen, wandelen, activiteiten, en plaatsen/steden bezoeken in de twee landen.
Stayed 1 week
6 years ago
Huize Bara is een fijn huis met mooi natuur om zich heen. Wandel- en fietstochten zijn er fantastisch (wel heuvelachtig). Je bent ook zo in Polen, wat ook een leuke ervaring is. Leuke stadjes in de buurt, vooral Broumov is leuk, met een leuk marktplein en een groot klooster).
Stayed 1 week
6 years ago
Wij werden ontvangen door de (Nederlandse) beheerder van de nabij gelegen mini camping. Een korte rondleiding door het huis, plichtplegingen zonder taalbarrière ) . Aan het huis is weinig aan te merken. De omgeving geeft voldoende voor iedereen. Wandelen, pittig fietsen, natuur en cultuur in overvloed, ook vlakbij over de Poolse grens.
Stayed 2 weeks
6 years ago
Mooi meer in de buurt en leuke dorpjes met lekkere restaurants.
Stayed 2 weeks
7 years ago
Huize Bara ligt op een prachtige, glooiende locatie tussen de graanvelden en met uitzicht op de Broumov-bergrug. Het is een ruim huis van alle gemakken voorzien en met een tuin met voldoende schaduwplekken. Binnen zijn er voldoende slaapplekken en 2 luxe badkamers. Kortom we hebben genoten van een rustige vakantie met uitstapjes naar in de mooie omgeving.
Stayed 1 week
7 years ago
This is a really lovely place, well appointed, nice and clean, beautiful surrounding countryside. Will be recommending to family, friends and colleagues.
Stayed 2 weeks
8 years ago
Huize Bara is voor ons een heerlijke plek geweest om heerlijk onbezorgd te fietsen, wandelen en om van cultuur te snuiven
Stayed 2 weeks
9 years ago
Heerlijk huisje in een prachtige, rustige omgeving. Doordat we erg warm weer hebben gehad, was het dubbelop genieten. Veel gezwommen, gewandeld, geluierd en genoten van de warme broodjes service van de camping verderop. 's Avonds in de tuin lang genieten rondom de houtkorf. Uit eten is goedkoop, levensmiddelen en benzine ook niet duur. Nadeel is wel dat in de directe omgeving niet veel te doen is (dierentuin/burchten/faunapark), dus moet je wat verder rijden daarvoor. Maar de natuur is erg mooi, uitstekend voor wandelingen. Prima vakantie gehad!
Stayed 1 week
10 years ago
Prachtige omgeving. Mooie natuur en rotsformaties. Leuke stadjes in de buurt. Huis zelf en tuin is erg prettig, veel ruimte, veel speelmogelijkheden voor de kinderen.
Stayed 2 weeks
10 years ago
het is een moderne woning en van alle gemakken voor zien
Less than 60 seconds wait time