Holiday Park Les Mathes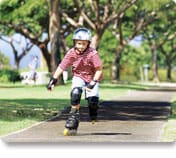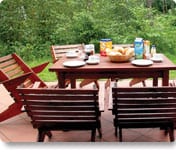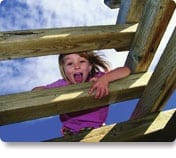 Holiday park:
Le Clos Des Chênes (FR-17570-003)
Number of stars:
Country:
France
City:
Les Mathes
Number of homes:
50
Show properties on this holiday park
General Description:
In the Poitou-Charentes you will find the Le Clos des Chênes holiday park in Les Mathes. The region has much to offer, both for nature lovers as well as lovers of gastronomy! The region has beautiful landscape on offer between the country and the Atlantic Coast, such as the swamps of Poitevin or the Charente Valley. Here too there is a rich history and culture. Les Mathes is a friendly village with a renovated centre. The Le Clos des Chênes holiday park is located approx. 1 km from the centre of Les Mathes and offers a swimming pool and lake with a path around it. The holiday homes on the park are adjoining and are spread out over the park. The resort of La Palmyre is 3.5 km further on. Les Mathes and La Palmyre are joined by cycling paths.
Facilities:
Attractions
Outdoor active

Balls court
Recreation lake
Table tennis
Tenniscourt

Parc facilities

Bread delivery service
Parking
Reception

Public spaces
Specifics:
Bread roll service in July and August
Swimming pool is not heated and open from mid-June to mid-September, 9 to 21 and weather permitting.
Thank you to contact the reception during opening times in case of a late arrival to define the code of the mailbox for the keys.