Booking Dates & Guests
This property allows Free Cancellation
Valid for stays in any country until 31 December 2023
Book before 31st October 2022
Guests can cancel free of charge for up to 43 days before the arrival date.
About this home
Get ready to relax in the heart of the village of Hohentauern (with a snow-sure altitude of 1,275 metres). Built in 2012, this luxury ski chalet has a pleasant living room, an open-plan kitchen, 3 bedrooms, a bathroom and even a washing machine at the disposal of our guests. The spacious interiors can easily accommodate a group of 5. The chalet faces south so it gets sunlight all day long. The true hero is the spectacular view of the mountains, ski lift and village that guests can enjoy from the living room and the terrace.
Guests who love to ski will appreciate the location of the chalet at the foot of the ski lift. The ski storage facility and ski boot heaters are an added bonus. In winter, the state of Styria turns into the 'white heart of Austria', host to many nice ski resorts. In summer, the region is popular for its pristine lakes, spas and the impressive Hohe Tauern mountain range. More than 200 sunny days per year and a skiing area with snow guaranteed make this a perfect holiday destination for all seasons.

The reception is closed on Wednesday but reachable via phone.
Specifics
Expenses related to charging an electric or hybrid car (when possible) are always charged according to use and separately
Concerning COVID-19: Guests for this holiday home are only accepted if they can comply with the COVID-restrictions and requirements as implemented by the local government. Please do check the restrictions again shortly before departure as the COVID-restrictions change over time.
Please note that there are COVID-19 measures in place. Different conditions may apply regarding ski passes, opening hours and the use of the ski lifts in the winter sports areas. We advise you to take this into account when booking your holiday home since a change in restrictions in general is not a valid reason to cancel the booking free of charge.
Amenities
Ground floor
Double sofa bed, TV (satellite), Gas fireplace
Cooker (ceramic), Hood, Coffee machine, Oven, Microwave, Dishwasher, Fridge-freezer
On the 1st floor
Shower, Washbasin, Toilet
Ski Area
Ski Area
Hohentauern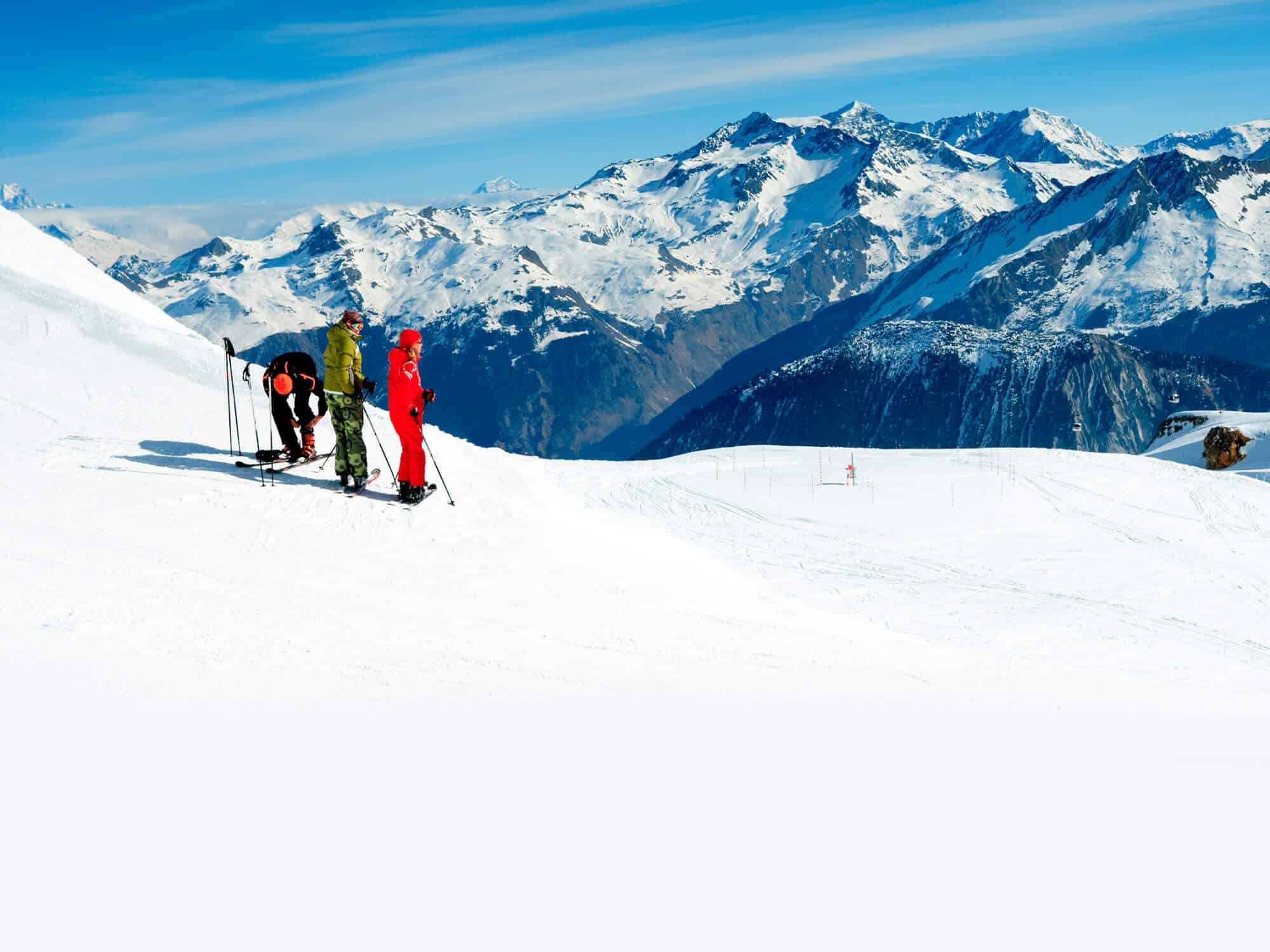 Hohentauern
Cross-country Skiing
Total: 26km
Click here to view nearby places
Public Indoor Swimming Pool
Ratings & reviews
Stayed 1 week
2 years ago
Klasse! Alles wie beschrieben.
Stayed 2 weeks
3 years ago
Wij mochten eerder in de chalet. De chalet was echter niet zoals wij het op de foto's en in de beschrijving op de website was weergegeven. De foto's zijn genomen toen de chalet er nog als één van de weinige stond. De chalets staan heel dicht op elkaar en van privacy is alleen sprake met de deuren, ramen en gordijnen dicht. Deuren en ramen dicht moest toch wel, want er was veel lawaai van de bouwactiviteiten rondom het huis, van de drukke doorgaande weg (dat begint om 04:30 al) en van de steen/grintweg naar de rest van het bergdorp. De chalet lag precies in de bocht aan het begin van die weg. Die weg liep ook aan de bergzijde direct naast het huis en ook hoger, waardoor voorbijgangers volle blik naar binnen hadden. Aan de bergzijde staan, in tegenstelling tot wat de foto's suggereren nu ook chalets, met volle blik de douche zonder gordijn in. Dat werd dus de hele vakantie een handdoek over het raam. De douche-afvoer was verstopt, de glazen douchedeuren kapot waardoor ze niet goed sloten. Het meubilair in de zitkamer heeft is versleten: donkerbruine flintertjes van de rugleuning van bank in onze nek en één stoel was door de slijtage zo vies geworden door gebruik dat we die niet hebben gebruikt om op te zitten. Die hebben we gebruikt om de doorgang naar de zijramen in de serre te blokkeren. Daar was namelijk op dat 2 een raam gesprongen door de hitte. Het bleek dat dit vorig jaar rond dezelfde tijd ook was gebeurd omdat bij de bouw het verkeerde type dubbel glas is gebruikt. Dat raam was wel al vervangen, maar de ramen ernaast nog niet, waarvan er nu dus één was gesprongen. Doodeng en gevaarlijk dus. Ook stak er een schroef uit de terrasdeur, wat een verwonding heeft veroorzaakt. Het terras was helemaal niet zo groot als op de foto's en ook het uitzicht klopte totaal niet meer. Aan alle kanten omringd door huizen met ramen en er vlak naast het terras van de buren. De keuken is compleet, maar erg onhandig ingedeeld. Vaak hoofden gestoten en regelmatig een stoel erbij halen voor gebruik en schoonmaken van de magnetron. De gratis wifi viel steeds uit en had weinig bandbreedte. Voor een gezin van 5 personen (allen 13+) en alleen Oostenrijkse tv was dit bijna een drama. De bedden waren smal en erg hard. Er lagen matrastoppers onder de lattenbodem met grote vellen met 'PRIVAT' erop. Kennelijk vinden de eigenaren zelf de matrassen ook te hard. Boven waren plinten los en een lamp in de huiskamer stond los op de voet. In de douche lag de bedrading los op het wastafelelement. De houten vloer zat onder de zwarte strepen en krassen en er was een gemeen scherpe overgang van de huiskamer naar aangebouwde serre. Wij hadden ook veel last van stofgruis van de weg vlak naast het huis en van de bouw rondom het huis, wat betekende dat extra medicatie nodig was en de ramen en deuren dicht moesten blijven. Maar dat waren ze al vanwege het lawaai... De provincie Steiermark is heel erg mooi en absoluut voor herhaling vatbaar, maar om hiervan te genieten moesten we bergdorp uit of boven uit het slaapkamerraam kijken om wat bergen te zien.
Response By Homeowner
- Het internet heeft (gemeten) een downloadsnelheid van 10 MBit - wat voldoende zou moeten zijn. - Het gebarsten raam, werd binnen 2 dagen gerepareerd - dus geen probleem voor de gasten. - Overlast door bouwwerkzaamheden ( en dus ook vrachtauto's) staan op de Belvilla-site vermeld; hier hebben we helaas geen invloed op. - Er is niet alleen Oostenrijkse televisie, er zijn allemaal gratis beschikbare tv-kanalen beschikbaar via satelliet. - De hardheid van de matrassen wordt door iedereen anders ervaren, hier heeft iedereen zijn eigen voorkeur. De opmerking over "scherpe overgang" van de serre naar de woonkamer begrijpen we niet en de "zwarte strepen op de vloer" worden door de schoenen van de gasten veroorzaakt en worden regelmatig door ons verwijderd. - Dat iemand de bergen alleen vanuit het slaapkamerraam op de bovenste verdieping ziet, is niet correct en kan op elk moment worden weerlegd op de twee webcams ... - De indeling van de keuken kunnen we niet veranderen.
Stayed 1 week
3 years ago
Es ist nicht Grad günstig aber jeden Cent wert! Das Haus ist sauber und geschmackvoll eingerichtet. Besonders die Dusche im Bad war Luxus und auch der Schuh-wärmer war fantastisch! Jederzeit wieder!!
Stayed 5 days
3 years ago
Super Ausblick. Schöne Wanderziele. Gute Anfahrt in den Ferienort. Gastfreundliche Menschen.
Stayed 2 weeks
4 years ago
Haus war toll, aber die Lage sollte man vorher genau checken, ob Hohentauern allen Urlaubswünschen entspricht.
Stayed 1 week
4 years ago
Ein wirklich tolles Chalet mit sauberer und modernen Ausstattung! Alle drei Schlafzimmer waren im warmen Holz eingerichtet. Die Küche ist wirklich sehr sauber und voll ausgestattet. Der Backofen, Mikrowelle, Kühlschrank und Gefrierschrank waren tiptop. Die Umgebung wie man es auch erwartet von Österreich ist wirklich schön und man will wirklich jeden Berg erzwingen, leider waren einige Wanderwege schlecht ausgeschildert und ohne unsere Wanderkarte wären wir aufgeschmissen gewesen. Das Hotel Passhöhe übernimmt den Check in und Check out und war sehr freundlich. Wir waren auch beim Schnitzeltag welcher immer Montags ist essen und frühstücken und es war wirklich sehr lecker und ist wirklich empfehlenswert. Es gibt im Ort einen kleinen Einkaufsladen welcher wirklich das meiste für das tägliche Leben hat. Wir kommen gerne wieder!!!
Stayed 1 week
4 years ago
Mooie accommodatie met mooi uitzicht en van alle gemakken voorzien. Dicht bij de piste en wandelpaden en veel langlauf mogelijkheden.
Stayed 2 weeks
4 years ago
Prachtig chalet waar niets aan ontbreekt. De huidige eigenaren hebben het chalet mooi uitgebouwd. Wat een verbetering met ons vorige bezoek.
Stayed 2 weeks
5 years ago
Sehr freundlicher Empfang. Kindgerechte Einrichtung. Liebevoll eingerichtet. Perfekt für einen Sommer Wanderurlaub geeignet. Auch Regentage können gut im Wintergarten überbrückt werden. Sehr professionelle Abwicklung am letzten Urlaubstag. Ein Besuch in der Tourismuszentrale ist immer zu empfehlen. Wir kommen gerne wieder nach Hohentauern.
Stayed 1 week
5 years ago
Prachtig huis van alle gemakken voorzien. Mooi uitzicht, nette keuken met oven, vriezer, magnetron en vaatwasser, goede bedden en luxe douche. Jammer dat er maar 2 tuinstoelen op het balkon staan zodat de rest op de houten stoelen van de eethoek moesten zitten. Vooral geschikt voor mensen die van wandelen houden verder is er niet veel te doen voor de jeugd. Er is wel een fitnessruimte waar je gratis gebruik van kan maken. Graz ligt op ruim een uur rijden, prachtige stad een aanrader.
Stayed 1 week
5 years ago
Unser Ferienhaus war schon eher Frei als angewiesen! Das freute uns natürlich sehr! Das Haus ist super! Wir hatten alles im Haus was wir benötigten! Der einzigste Nachteil des Hauses war, wir könnten in keinen der Schlafzimmer ein Reisebett 60x120 stellen! Ansonsten alle anderen Zimmer in der unteren Etage sind groß genug für Eltern mit Kleinkind! Die Umgebung war auch ok, hätten mehr erwartet für Kleinkinder! Bis auf den Spielplatz, gibt es leider nichts passendes weiter! Wir sind dann immer in ein größeres Skigebiet gefahren. War eigentlich nicht so geplant, aber für unseren Sohn dann doch besser!
Stayed 1 week
7 years ago
Prachtig huis, mooie omgeving. Heerlijk zomerweer. Genoten.
Stayed 2 weeks
7 years ago
Het onvolledige en deels kapotte inventaris van het houten chalet, in combinatie met de niet functionerende brandmelder, zorgt ervoor dat het z'n geld niet waard is. De andere chalets waren van duidelijk betere kwaliteit. Belvilla heeft de klacht nog tijdens de vakantie serieus opgepakt.
Stayed 1 week
7 years ago
Einfaches aber vollkommen ausreichendes kleines Häuschen. Liebevoll eingerichtet mit allem Erforderlichen. Die Gastfreundlichkeit in Hohentauern war herausragend. Vielen Dank für einen rundum gelungenen Familien-Winterurlaub.
Stayed 1 week
7 years ago
Het betreft een zeer compleet huisje in een omgeving waar weinig te doen is. Uitstekend voor een rustgevende vakantie.
Stayed 2 weeks
8 years ago
Mooie accomodatie. Veel bergtochten gemaakt, een aantal in directe omgeving maar verder toch de auto moeten nemen om ergens anders te komen. Passhoehe en Tauernrast restaurants zeer goed en betaalbaar op loopafstand. ADEG winkeltje ook op loopafstand. Wel erg veel wind op balkon. En veel last van oorwurmen gehad(dat was wat minder) waarschijnlijk door vochtig weer(regen) vooral in de keuken niet fijn.
Stayed 2 weeks
8 years ago
Een mooie chalet met een complete inrichting. mooi uitzicht op de bergen. wat het nog zou kunnen verbeteren is zorgen voor internet verbinding. voor mensen die van rust houden is het ideaal, maar anders moet men een heel stuk rijden om een activiteit te kunnen doen.
Stayed 1 week
8 years ago
Sehr schön gelegenes Haus mit Platz für bis zu 5 Personen. Ausstattung war super! Alles sehr sauber. Bad ist klein, aber reicht vollkommen aus für den Aufenthalt. Gerne wieder )
Stayed 1 week
8 years ago
Stimmt. Das Bad ist recht klein, aber ausreichend. Sehr schönes und liebevoll eingerichtetes Haus. Die Betreuung durch das nahegelegene Hotel Passhöhe war ebenfalls sehr gut. Der neu angelegte Wasserweg am Ort eignet sich sehr gut für kleinere Kinder.
Stayed 1 week
8 years ago
Chalet met uitzicht op de piste. Klein skigebied met alleen sleep liftje en anker liftjes. Heerlijk rustig, geen wachttijden. Aardige, behulpzame mensen in winkel, pension en bij de liftjes.
Stayed 1 week
8 years ago
Het was heerlijk.
Stayed 1 week
8 years ago
Sehr nah am Lift! Einfach klasse! Bad sehr klein...
Stayed 1 week
9 years ago
Wij hebben een heerlijke week gehad in Hohentauern, mede dankzij het uitstekende weer (temperaturen tot 38 graden). Lekker gewandeld (Wasserweg is een aanrader met kinderen). Let wel op dat de aanduidingen op de wandelkaart voor de gemiddelde Nederlander "optimistich" zijn. Tip wandeling onder begeleiding van de eigenaresse van hotel Passhohe Het huis is zeer compleet ingericht, maar ontbeert een parasol.
Less than 60 seconds wait time