Booking Dates & Guests
This property allows Free Cancellation
Valid for stays in any country until 31 December 2023
Book before 31 January 2023.
Guests can cancel free of charge for up to 43 days before the arrival date.
About this home
This modern apartment is located in Kappl. Ideal for a family, it can accommodate 4 guests and has 2 bedrooms. Located near Kappl im Paznauntal ski area makes the apartment a perfect spot for ski lovers. It also offers ski boot heaters.

Ski lift and ski bus are located only 100 m from the property to reach Kappl im Paznauntal. Stock up your essentials from the local grocery store, 400 m from the apartment. The nearest restaurants lie 400 m from the stay. Swimming pool is at 8 km and you can also enjoy the Waterpark in See.

A living room with a satellite TV and dining table calls for some lovely family time. Ski boot heaters are installed in the property for your convenience. Parking is available in the premises for your hustle-free stay.


You can check-in between 3-6 PM and check-out can be done from 9-10 AM.
Specifics
Expenses related to charging an electric or hybrid car (when possible) are always charged according to use and separately
The house owner lives in the same house where the apartment is situated
The ski bus stop is 100 meter further
When showing your voucher, you will receive a 15% discount on ski-rental at Sport Huber In Kappl
Concerning COVID-19: Guests for this holiday home are only accepted if they can comply with the COVID-restrictions and requirements as implemented by the local government. Please do check the restrictions again shortly before departure as the COVID-restrictions change over time.
Please note that there are COVID-19 measures in place. Different conditions may apply regarding ski passes, opening hours and the use of the ski lifts in the winter sports areas. We advise you to take this into account when booking your holiday home since a change in restrictions in general is not a valid reason to cancel the booking free of charge.
Amenities
Ground floor
Electric kettle, Oven, Microwave, Dishwasher, Fridge-freezer
TV (satellite), Dining table
Double bed, TV (satellite)
Shower, Washbasin, Toilet
Ski Area
Kappl im Paznauntal
Ski Area
Ski Area
Kappl im Paznauntal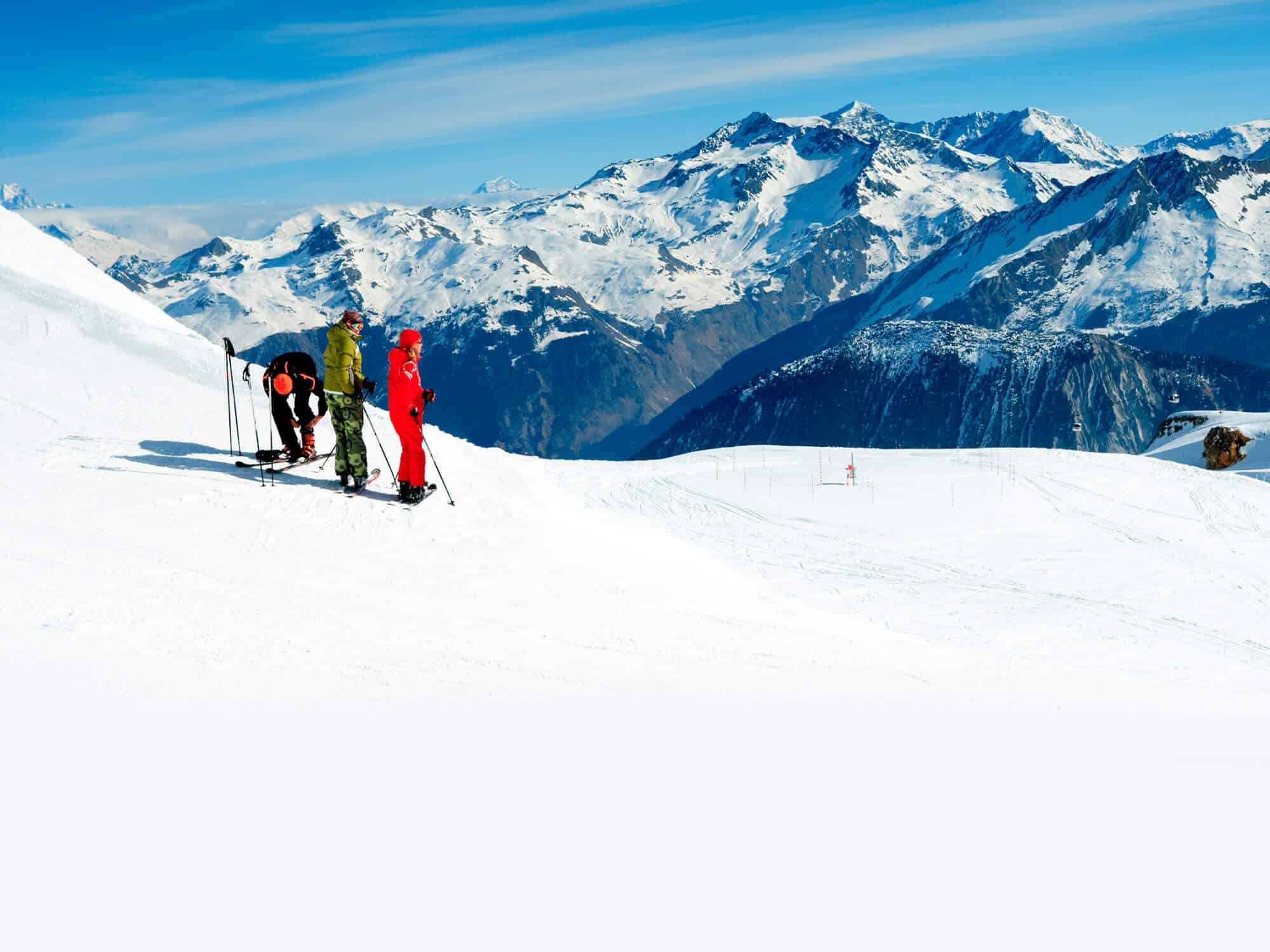 Kappl im Paznauntal
Cross-country Skiing
Total: 192km
Click here to view nearby places
Public Indoor Swimming Pool
Ratings & reviews
Stayed 4 days
9 months ago
De gastvrouw -en heer zijn vriendelijke mensen en er heerst een informele sfeer. Als je brood besteld voor morgenvroeg, dan wordt dit op het einde van je vakantie afgerekend. Er is een skipiste aan de overkant van de straat en een bushalte vind je aan de skilift. De busrit naar Ischgl is een dikke 10 minuten. Als je terugkomt van Ischgl, dan is het toch even stappen naar het huisje, dus neem je best een paar gewone schoenen mee. De slaap -en badkamers zijn groot genoeg, maar de living toont groter op foto. Er is ook geen hdmi-aansluiting voor de tv's. Het wifi-wachtwoord kan je vragen aan de gastvrouw. Alle ruimtes (incl. de skiruimte) zijn netjes en verzorgd. Dit appartement zit prijs/kwaliteit heel goed en is ideaal voor 2 koppels zonder kinderen.
Stayed 1 week
3 years ago
Wir sind nunmehr das zweite Mal in Folge Gäste dieser Unterkunft. wieder ein absoluter Erfolg! Sogar das Wetter hat die gesamte Woche mit schönstem Sonnenschein mitgespielt. Für Skifahrer ein TOP-Hit. Man steigt direkt von der Unterkunft in die Piste. Die Unterkunft passt in jeder Beziehung! Wir waren wieder begeistert.
Stayed 1 week
3 years ago
vriendelijk ontvamgen
Stayed 1 week
4 years ago
Die Wohnung ist sehr funktionell eingerichtet. Es ist alles vorhanden, was man für einen erholsamen Urlaub benötigt. Ideal ist der Ausgangspunkt für Skifahrer. Piste unmittelbar vor dem Objekt vorbeigehend. Von da aus ist man schnell an der Talstation als Ausgangspunkt ins Skigebiet Kappl, Ischgl(gute Skibusverbindung). Die Ferienwohnung ist gut und modern eingerichtet. Für zwei Paare oder Eltern mit Kindern geeignet. 2 Schlafzimmer mit separaten Bädern /Dusche. Küche verfügt über alle notwendigen E-Geräte -vom E-Herd bis Geschirrspüler. Wohnung hat einen separaten Ausgang sowie einen direkten Zugang zum Skiraum zur Ablage der Skier und Stiefel. Alles in allem ist das Konzept gut durchdacht und sehr angenehm in der Handhabung. Bröttchenservice ist auf Wunsch möglich und hat bestens geklappt. Vermieter sind unkompliziert und sehr nett. Haben für alle Wünsche ein Ohr. Gesamturteil für uns war es Spitze!!! (Eltern + ein erwachsenen Sohn)
Stayed 1 week
4 years ago
De woning was heel netjes. De eigenaar heeft alles laten zien en een beetje uitleg gegeven. De Silvrettacard werd meteen in orde gemaakt. Het huisje was niet heel groot maar wel voldoende
Stayed 2 weeks
4 years ago
accommodatie was perfect. Het zitje voor het huis ligt de hele dag in de zon. Vanuit de woning kan je prima gaan wandelen. De eigenaren waren ook vriendelijke mensen. Een aanrader.
Stayed 1 week
5 years ago
Heel netjes ontvangen en zag er allemaal schoon uit. Jammer dat het ietwat aan de kleine kast, maar daar staat tegenover 2 douches en 2 toiletten en 3 tv. Voor een 4 persoons huisje. Heel mooi met al die sneeuw nog op sommige bergen.
Stayed 1 week
5 years ago
super schoon huisje. Dicht bij piste Kappl
Stayed 1 week
6 years ago
Fijn maar compact appartement aan het eind van een doodlopende erg smal straatje. Als je er bent laat je je auto met liefde een week stilstaan. Te weinig parkeerplaatsen voor alle aanwezigen. Twee restaurants gevonden waar je kunt binnenlopen, één apres-ski. Dat hadden we anders verwacht. Goede supermarkt. Deze faciliteiten zijn op loopfstand van appartement. Wat aan de hoofdstraat zit bij het dalstation is niet op loopafstand, het hoogteverschil is een probleem, daar ga je niet heen. De dalafdaling die langs het appartementen gaat is de laatste paar honderd meter voor beginners geen aanrader. Het appartement is compact. Er is geen aparte hal. De woonkeuken is ook de plek voor schoenen en jassen.
Stayed 1 week
6 years ago
Het is een prachtig appartement met een heel hoog niveau van afwerking. Woonkamer/keuken is wat aan de kleine kant. De slaapkamers zijn beide voorzien van een royale badkamer met een heerlijke douche, wastafel en toilet. Aardige hulpvaardige verhuurders die openstaan voor een praatje. In één woord GEWELDIG!!!
Stayed 1 week
6 years ago
Heel proper appartement , vriendelijke mensen en met broodjes service zeker een pluspunt .en de wifi werkt .
Stayed 1 week
6 years ago
Heerlijke skivakantie met ons gezin, de liggen is fantastisch direct aan de piste en de mensen zijn super aardig. Appartement is ruim, modern, schoon en van alle gemakken voorzien. Zeker een aanrader.
Stayed 2 weeks
7 years ago
In eerste instantie elders een huisje geboekt, deze bleek echter dubbel geboekt. I.s.m. Belvilla een alternatief gezocht en gevonden, het verschil in prijs werd door Belvilla bijgelegd, prima service. Het appartement was super, goed schoon, v.v. Alle benodigde dingen. Vriendelijk ontvangst door de familie, die we verder weinig hebben gezien, ze wonen boven het appartement, en alleen voor bestellen van broodjes hadden we contact. Mooie omgeving, de silvrettacard is een hele fijne all inclusive bijkomstigheid. Wij als gezin met 2 kinderen hebben ons prima vermaakt deze 2 weken.
Stayed 1 week
7 years ago
mooi huis, appartement voor 4 personen, slaapkamers iets klein wij konden de koffers nergens kwijt. maar al met al schoon, mooie douches en een leuke vakantie gehad
Stayed 1 week
7 years ago
Prima vakantie alleen het weer zat niet helemaal mee. Het Appartement voldeed volledig aan onze verwachting, zoals beschreven hiermee gelukkig geen astma aanvallen van onze dochter!!
Stayed 1 week
8 years ago
We hebben deze winter een week doorgebracht in deze woning. De eigenaresse, frau Huber, is zeer gastvrij en behulpzaam. De locatie van de woning is echt super. Binnen een minuut lopen sta je op de piste naast restaurant de Schafstal. De skibus stopt bijna voor de deur. De supermarkt, Spar, is ca 10 minuten lopen. De woning zelf is prima in orde. Goede bedden, mooie badkamers, goed uitgeruste keuken. Verder is alles brandschoon. Parkeren kan recht voor de deur. Ondanks dat wij behoorlijk wat sneeuw hebben gehad, geen sneeuwkettingen nodig gehad. Iedere dag werd de weg netjes schoon gehouden. Al met al kan ik deze woning zeker aanbevelen.
Stayed 1 week
8 years ago
Mein Urlaub war wie immer gut ,sie sollten wissen ich buche seit 3 Jahren die selbe Zeit dasselbe Haus .meine Familie hat die andere Wohnung im Haus ich wollte sie auch wieder buchen aber es haben schon andere Leute am 21.12.2015 gebucht es ist nicht in Ordnung. So kann ich mit meinen Söhnen nicht mehr dort hin fahren. Sie sollten wissen wir sind immer zwischen 13 und 15 Leute zu dieser Zeit in diesem Haus.
Stayed 1 week
8 years ago
Wir waren zum zweiten Mal in dieser Wohnung. Die Lage ist einfach super und die Wohnung perfekt! Ausstattung sehr hochwertig und absolut vollständig. In jedem Zimmer TV, allergikerfreundlich und intelligent gebaut. Wir kommen sicher wieder !
Stayed 4 days
8 years ago
Een prima apartement voor diegene die direct vanuit zijn apartement de piste wil betreden. Dit apartement ligt praktisch aan het laatste deel van de dalafdaling. Het huis is zeer schoon en netjes geen achterstallig onderhoud voor schoonmaak heb ik dan ook een 10 gegeven. Het huis is prima geschikt voor 2 personen persoonlijk vind ik de huiskamer te klein voor 4 personen.
Stayed 2 weeks
9 years ago
Uns gefiel alles. Danke sehr aus Russland!
Stayed 1 week
9 years ago
alles bestens
Stayed 1 week
9 years ago
Zeer leuk ski gebied en weer was ook perfect
Stayed 1 week
10 years ago
Zeer net appartement. Twee tweepersoons kamers met ieder een eigen badkamer/WC wat erg prettig is. Goede keuken met vaatwasser, oven en magnetron. ligging aan de dalafdaling in Kappl en tegenover skibus! Broodjes service elke ochtend! perfecte accomodatie. voor skiën in Ischgl moet je nog met de skibus 20 min rijden.
Stayed 1 week
10 years ago
Alles schick und zu bester Zufriedenheit geklappt. Gerne wieder.
Stayed 1 week
10 years ago
Super locatie, op nog geen 2 min lopen van de piste. Vanaf het huisje zijn de andere ski gebieden in de buurt ook goed en snel bereikbaar met de auto. Ga zeker ook een dagje skiën in Galtur. (lekker rustig en erg mooie pistes met super uitzichten over het stuwmeer) Helaas is er weinig te beleven in Kappl (hotel Post is een aanrader om te gaan te eten) Ideale broodjes service bij het huisje dus iedere dag verse broodjes.
Stayed 1 week
10 years ago
einfach super, alles besstens
Stayed 1 week
10 years ago
wir waren sehr zufrieden. Haus Arosa liegt optimal für Skiläufer, Bus direkt vor der Tür. Man kann aber auch mit den Skiern direkt abfahren wenn man will, da die Piste direkt neben dem Haus verläuft. Die Wohnung ist super gepflegt und ausreichend ausgestattet.
Less than 60 seconds wait time