Booking Dates & Guests
About this home
Unplug from the daily grind and enjoy a peaceful time in this 4-bedroom chalet in Wald im Pinzgau near the ski area. It comes with a private sauna and a private terrace to rest and relax after a hot summer day. A group of 8 or families with children can here stay comfortably.

The ski bus at 500 m goes to the famous Wildkogelarena ski area and the Zillertal arena. There is also a ski lift available at 6 km. The lake is at 3 km for a swim and you can try cross country at 1 km. You can also visit the nearby Hohe Tauern National Park, with its famed Krimml Falls. Salzburg and Tyrol are also worth a visit. Restaurants are at 300 m and supermarket is at 600 m.

The interiors and exteriors have an Austrian ambience with lots of wood work. You can relax in the living room with beautiful cathedral ceiling and south facing balcony, which offers magnificent mountain views to enjoy. Parking is also available.

Check-in between 3 – 6 PM and check-out between 8 – 10 AM.

Please note! If the fire alarm goes off without a valid reason, the fire brigade will always come to the scene. For this, the fine of € 600.00 from the fire brigade will be charged to the guest.
Specifics
Expenses related to charging an electric or hybrid car (when possible) are always charged according to use and separately
Amenities
Ground floor
Double bed, Shower, Washbasin, Terrace
Shower, Sauna, Washbasin, Washing machine
On the 1st floor
Cooker (ceramic), Oven, Dishwasher, Fridge-freezer, Balcony
Single bed, Single bed, TV
Shower, Washbasin, Toilet
Ski Area
Ski Area
Zillertal Arena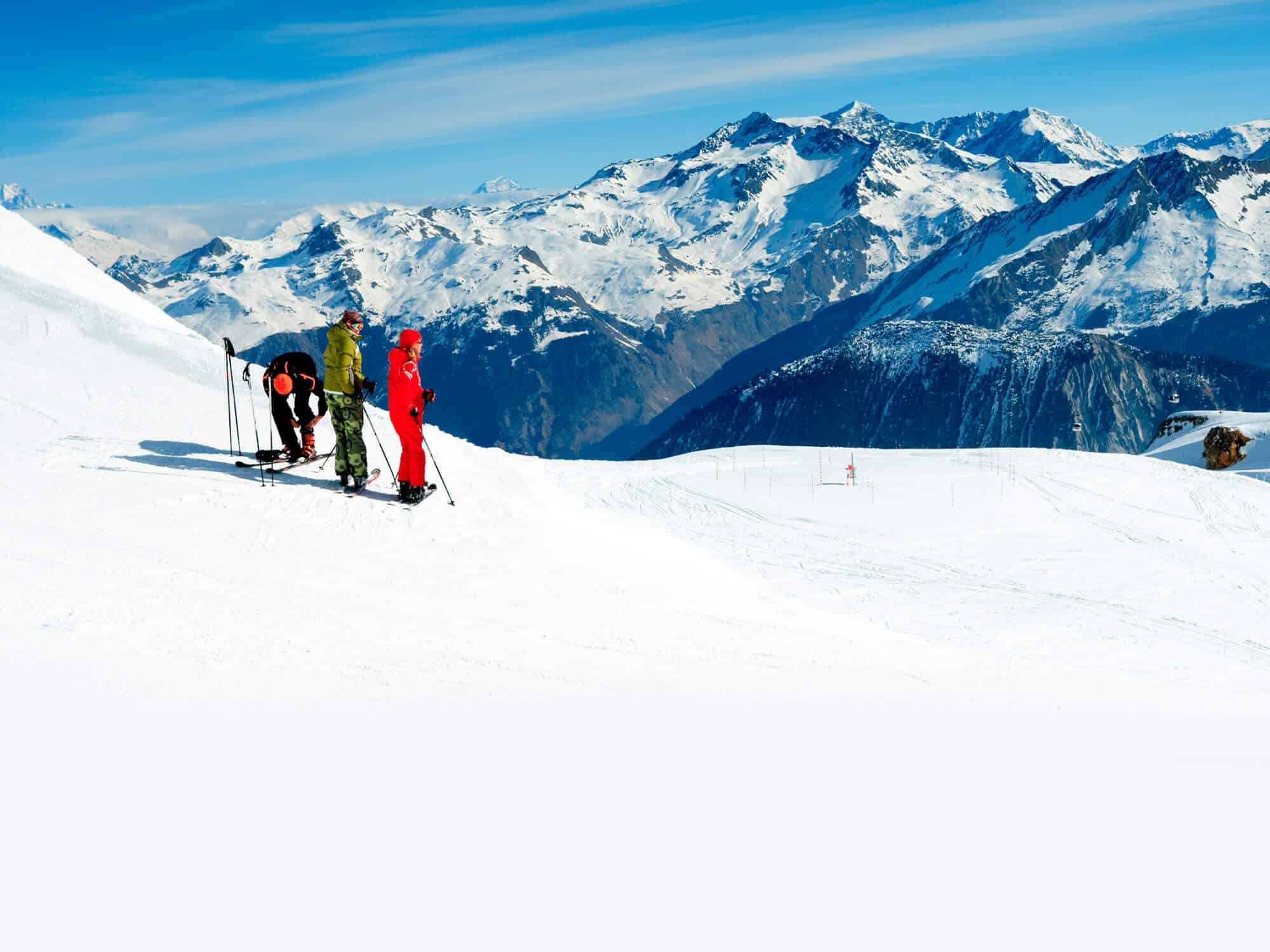 Zillertal Arena
Cross-country Skiing
Total: 200km
Click here to view nearby places
Public Indoor Swimming Pool
Ratings & reviews
Stayed 4 days
2 months ago
Sehr angenehmer Aufenthalt. Check-In problemlos über Schlüsselbox möglich gewesen. Sehr authentische und schöne Inneneinrichtung mit allen nötigen Utensilien. Highlight war die Sauna.
Stayed 1 week
5 months ago
Clean and modern accommodation, which still has all the elements of Austrian cosiness. Loved the floor heating and sauna. Very nice to be welcomed with freshly baked cake. Soft bath linen was also included, although Belvilla mentioned it wasn't included. We had a great time! Some minor feedback points: - The wooden diner table, which appeared to be relatively new and is different from the one on the pictures. It stained quite easily, because it seemed barely/not polished. Some extra layers of polish and/or coasters and placemats could hopefully add to a sense of relaxation. We had to remove each stain within seconds to protect the table. - There are not enough wine and water- or longdrink glasses for all eight people the chalet can accommodate. There are a lot of champagne glasses though, so we used those as a replacement.
Stayed 6 days
11 months ago
Een prachtig huis met een fantastisch uitzicht. Het huis is mooi en modern gemeubileerd en het is zeer schoon. De ligging van het huis is erg goed. Op loop afstand van het zwembad en de supermarkt. Zeer geslaagde vakantie. Een plek om nog eens terug te komen.
Stayed 1 week 6 days
1 year ago
Das Haus ist in einer tollen ruhigen Lage. Restaurants sind fußläufig erreichbar. Der Vermieter ist sehr hilfsbereit und ist jeden Tag vor Ort. In der Umgebung kann sehr viel unternommen werden. Ob wandern, Sehenswürdigkeiten wie die Krimmler Wasserfälle oder Radfahren, für jeden etwas dabei.
Stayed 1 week 1 day
2 years ago
Das Haus war super, tolle und ruhige Lage, perfekt ausgestattet, alles sauber. Umgebung bietet sehr viel Möglichkeiten zum Wandern und Bergsteigen. In Richtung Zillertal zu fahren ist allerdings Zeitintensiv, da nur über mautpflichtige Passstraße oder alte sehr schmale Straße möglich.
Stayed 1 week
3 years ago
Het is gemakkelijk te vinden en de sleutel na 1telefoontje,de charlet was grandioos,en een betoverende omgeving.
Stayed 1 week
3 years ago
Mooie accommodatie in een schitterende omgeving.
Stayed 2 weeks 2 days
4 years ago
Heerlijk huis, rustig gelegen. Mooi uitzicht .
Stayed 1 week
4 years ago
de aankomst was een beetje verwarrend we hadden verkeerd adres. Maar eenmaal bij het chalet aangekomen vielen wij van de ene verbazing in de andere, een prachtig chalet, 4 ruime slaapkamers waarvan 3 met badkamer en douche,3 led tv, sauna, ruime keuken met alles erin wat je maar wilt, ruime woonkamer met schuifdeuren naar het ruime balkon, groot terras bij slaapkamer beneden, alles netjes onderhouden en schoon. de omgeving is prachtig alle bekende plaatsen zoals Kirchberg, Kitsbul, Kufstein,Rattenberg enz .op rijafstand. Prachtige natuur en winkel(spar) op 400 meter .Wij vonden het geweldig.
Stayed 1 week
4 years ago
Wij waren laat ivm verkeersdrukte en kwamen in het donker aan. Dan is het niet makkelijk om het huis te vinden. Zou wat duidelijker aangegeven kunnen worden.
Stayed 1 week
4 years ago
Het was mij niet helemaal duidelijk waar ik de slutel kon ophalen.
Stayed 1 week
4 years ago
Das Haus liegt in einer kleineren Chalet Siedlung an aussichtsreicher Position. Die Ausstattung ist deutlich überdurchschnittlich.
Stayed 1 week
4 years ago
Wir hatten einen sehr angenehmen Urlaub. Die Ankunfts-Abwicklung verlief einfach und schnell via Schlüsselbox an der Haustüre. Die Unterkunft war mit allem ausgestattet, was man so benötigt. (einzig Küchenhandtücher fehlten das diese mitzubringen sind, stand aber bereits bei den Reisedokumenten dabei) Wir sind sehr zufrieden und hatten einen super Aufenthalt.
Stayed 1 week
4 years ago
Mooi park en een keurig huis. Fantastisch uitzicht en omgeving.
Stayed 6 days
5 years ago
Wir fanden ein sehr schönes Haus in hochwertiger Ausstattung vor. Uns hat es sehr gut gefallen und wir kommen gerne wieder.
Stayed 1 week
5 years ago
Afgelopen week met vrienden een heerlijke week gehad in dit prachtige huis. Het huis is van alle gemakken voorzien en biedt voor iedereen een stukje privacy gezien het aantal badkamers. Daarnaast is de inrichting van zeer goede kwaliteit en is de keuken goed gesorteerd. (het enige wat we misten was een grote braadpan) Na het skiën is het heerlijk zitten op het balkon met uitzicht op Wald en de bergen. Voor ons is dit huis een absolute aanrader en we zullen hier zeker terugkomen.
Stayed 1 week
5 years ago
Het huisje is exact zoals op de foto.. prachtig! Het verse pak sneeuw hielp natuurlijk ook! De auto had het iets moeilijker met de sneeuw heuvel op. Overdekte parkeergarage, gezamenlijke ruimte voor de skies. Alles was keurig. We hadden een paar kleine dingen, een slaapkamerdeur die niet wilde openen en een badkamerdeur die niet op slot wilde.. doucheputjes die verstopt waren door heel veel haar. Het zou 'morgen' worden gemaakt. De slaapkamerdeur is na twee dagen gemaakt, de badkamer aan einde van de week nog steeds niet en op het getoonde haar uit het doucheputje werd niet op gereageerd.. We hebben het heerlijk gehad! We waren dan ook bijna de enige in het chaletdorp. Heerlijk rustig, veel sneeuw, prachtig uitzicht en af en toe een arresslee met paarden en bellletjes voorbij.. een sprookjeswereld!!
Response By Belvilla
Beste mevrouw Dijkstra, Hartelijk dank voor uw verblijf in dit vakantiehuis en uw bijdrage in het gastenboek. De eigenaar heeft de zaak betreffende het onzuivere doucheputje opgenomen met de beheerder. Hij zal hier in de toekomst meteen op terugkomen en is mogelijk vergeten. Indien u het nogmaals ter plaatse had aangegeven was het zeker voor u schoongemaakt. Onze excuses hiervoor. We hopen u nogmaals te mogen begroeten. Vriendelijke groet, Uw Belvilla Team
Stayed 1 week
5 years ago
Wir waren mit 3 Erwachsenen und einem Kind (7 Jahre) vor Ort .. Das Haus ist Wunderbar, schön eingerichtet , Technisch up to Date. Wlan usw. auch die Sauna ist sehr zu empfehlen. Das Chalet war einwandfrei sauber !. Die Tiefgarage ist Zentral und zum Haus sind es dann nur ein paar Stufen.. Die Lage des Hauses ist Prima, man hat einen schönen Blick ins Tal und von der Strasse unten im Dorf bekommt man nichts mit. Die Abwicklung mit den Vermieter hat wunderbar geklappt, angerufen, Pin für den Schlüssel kasten am Haus bekommen , fertig. Im Laufe des Nachmittages kamen die Vermieter vorbei und wir konnten so direkt die Endreinigung usw. bezahlen. Die Auffahrt zum Chalet park, ist etwas steil und unübersichtlich .. daran gewöhnt man sich als Flachland Tiroler aber -) . Wir werden wiederkommen, dann im Sommer. Was hier über die Gäste aus den Emiraten geschrieben wird, konnten wir so nicht nachvollziehen, das wir in der Nachsaison dort waren, aber selbst wenn andere Gäste in den anderen Chalets vor Ort sind.. dann ist das so.. das jemand auf den Balkon schaut.. passiert und ist normal.. wenn ich absolute Privatsphäre haben will, muss ich ne Wohnung/Haus im Wald auf einem Berg mieten -) . Das Kristallbad in direkter Nähe, ist sehr zu Empfehlen ..
Stayed 1 week 5 days
5 years ago
De aankomst was een teleurstelling. Na veel heen en weer gebel kregen we uiteindelijk de code van het sleutelkluisje. Niemand die naar het huis kwam dus. Dit hadden we liever vooraf geweten. Het huis is gelegen op een vakantiepark Am Sonnehang en niet zoals in de beschrijving vrijstaand gelegen. Het huis staat los, dat klopt. Privacy gegarandeerd is complete onzin, dit huis biedt in geen enkel opzicht privacy, dit is wel erg jammer. Dagelijks komen er mensen aan of vertrekken, klusbedrijven werken etc.. Dit verstoord je rust enorm. Het park wordt niet beheert door een centrale receptie maar door diverse aanbieders van verhuurbedrijven. Het huisje binnen is keurig van alle gemakken voorzien en ligt centraal in het dal voor diverse uitstapjes, supermarkt op loop afstand (helaas geen NL - TV). Opvallend in dit park, maar ook in de hele omgeving is de aanwezigheid van gasten uit de Emiraten. Zoals in eerdere recensies te lezen is.
Response By Homeowner
Beste familie Breedveld, Hartelijk dank voor uw beoordeling. Wij vinden het jammer dat u uw verblijf niet optimaal heeft kunnen genieten in uw ogen. De presentatie is geheel juist weergegeven. Op de foto's is te zien dat er meerdere Chalets staan, maar dat deze ruim genoeg uit elkaar staan om voldoende eigen privacy te hebben. Ook zijn er in hetzelfde pand geen andere gasten aanwezig. Overigens is het geen vakantiepark maar een weg waar meerdere chalets in dezelfde stijl van privé eigenaren zijn gebouwd. Op de verblijfsticket staat vermeld dat de sleutel zich in de sleutelkluis bevindt. Dit was vooraf bekend. Met vriendelijke groet, De huiseigenaar.
Stayed 1 week
5 years ago
Bij aankomst was het onduidelijk waar we moesten zijn. D gastheer was moeilijk bereikbaar omdat gij in de waskelder zat. Na een tijdje wachten is het goed gekomen maar dat kon beter.
Stayed 1 week
6 years ago
Helaas waren andere huisjes vooral bezet door toeristen uit de Emiraten.. Het gaf een onaangenaam gevoel om in deze tijd omringt te zijn door moslims. Je kwam ze overal tegen.. Op het balkon heb je geen privacy..
Stayed 2 weeks
6 years ago
Afgelopen 2 weken met 5 volwassenen en 1 kind (1,5jaar) in deze prachtige woning verbleven. Van alle gemakken voorzien en zeer netjes. Een echte aanrader!
Stayed 1 week
6 years ago
Wir haben das Haus mit 8 Personen ink. 2 Kinder für unseren Skiurlaub gebucht. Wir waren vollkommen zufrieden und können das Haus nur weiterempfehlen.
Stayed 1 week
6 years ago
heel mooie chalet met alle voorzieningen
Stayed 1 week
6 years ago
Das Haus ist gut für einen Skiurlaub mit Freunden geeignet, auch wenn die Anfahrt zur Zillertalarena ca. 30 Minuten dauert. Etwas mehr Platz in den Schlafzimmern wäre schön gewesen, aber der Wohnraum ist hervorragend.
Stayed 1 week
6 years ago
Super chalet met alle voorzieningen op hoog nivo
Less than 60 seconds wait time