Booking Dates & Guests
This property allows Free Cancellation
Valid for stays in any country until 31 December 2023
Book before 31st December 2022
Guests can cancel free of charge for up to 43 days before the arrival date.
About this home
The village of Altenau, home to a population of 700, is located in the upper Ammertal region at a height 838 m. In this sunny place on the edge of the village, you spend your holiday in this cozy flat. The fireplace in the spacious living room makes for a cozy atmosphere on those cold nights. The living room also leads to the balcony. In the peace and tranquility of this location, you could be sitting on the sunny balcony equipped with garden furniture. From here you could be taking in the scenery of the Ammergau Alps without any distractions. Bus stops, the train station and the village shop - that is also a bakery and cafe - are all within walking distance and only a few minutes away from your accommodation. This place makes for an ideal starting point for walks, Nordic Walking trips, mountaineering, cycling tours, cross-country skiing and downhill skiing. Against the breath-taking mountain scenery, the many lakes suitable for wild swimming and the outdoor swimming pools are virtually calling you to unwind by them. Equally you may get away from it all on one of the hill farms while taking in a view that anyone would describe as absolutely stunning. Cherish the moment you get in touch with nature. Recharge your batteries on your holiday to remember.
In addition to skiing, you can also go cycling and hiking.

The living room is also equipped with a carbon dioxide detector.

IMPORTANT: Smoking is not permitted in the apartment or on the balcony.
Specifics
Concerning COVID-19: Guests for this holiday home are only accepted if they can comply with the COVID-restrictions and requirements as implemented by the local government. Please do check the restrictions again shortly before departure as the COVID-restrictions change over time.
Please note that there are COVID-19 measures in place. Different conditions may apply regarding ski passes, opening hours and the use of the ski lifts in the winter sports areas. We advise you to take this into account when booking your holiday home since a change in restrictions in general is not a valid reason to cancel the booking free of charge.
Amenities
On the 1st floor
Electric kettle, Cooker (ceramic, 4 ring stoves), Coffee machine (filter), Oven, Microwave, Dishwasher, Fridge-freezer
TV (satellite), Stove (wood), DVD player, CD player
Bathtub with shower, Washbasin, Toilet, Hairdryer
Ski Area
Ski Area
Zugspitze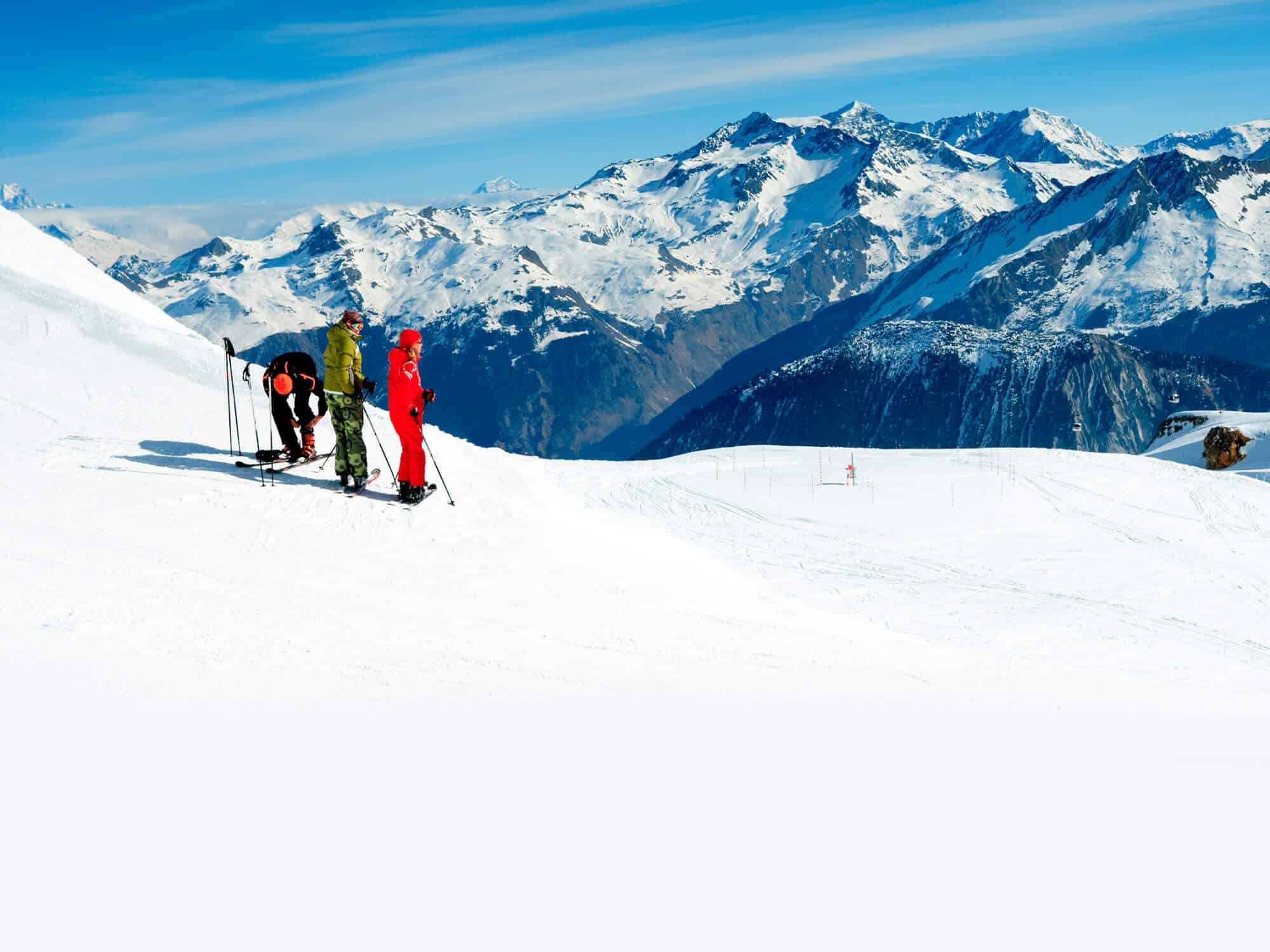 Zugspitze
Cross-country Skiing
Total: 110km
Click here to view nearby places
Public Indoor Swimming Pool
Ratings & reviews
Stayed 5 days
4 months ago
Mooi appartement met prachtig uitzicht vanaf balkon op de eerste verdieping van vrijstaande woning. De eigenaar woont beneden. Deze gaf ons een hospita gevoel. Moesten voor de deur onze schoenen uit doen en de klaargezette pantoffels aan doen….. WiFi werd om 22.00 uur afgesloten want dat geeft straling…
Response By Homeowner
in meinem Haus ist es üblich, die Straßenschuhe im Eingangsbereich im Haus gegen Hausschuhe zu wechseln. Um die hochwertigen Holzböden zu schonen und zu erhalten, stehen den Gästen Hausschuhe zur Verfügung. Dies steht auch in meiner Hausordnung. Was die kostenlose Bereitstellung von W-LAN betrifft, stelle ich dieses in Absprache mit den jeweiligen Gästen über Nacht aus, um eine strahlungsarme Nachtruhe für alle zu gewährleisten. Dies stellt für mich auch einen besonderen Komfort dar. Der Schlaf soll erholsam sein.
Stayed 1 week
2 years ago
Sehr schöne geräumige Wohnung. Vom Balkon hat man einen wunderbaren, freien Blick auf Wiesen und Berge.
Stayed 2 weeks
2 years ago
sehr freundlich empfangen,tolles Panorama vom Balkon aus,sehr sauber
Stayed 1 week
3 years ago
Zeer gastvrij ontvangen, prachtige omgeving en ruime gezellige woning voorzien van alle comfort.
Stayed 1 week 3 days
3 years ago
Wij werden ontvangen door een vriendelijke gastvrouw! De accommodatie is op een zeer ruime bovenverdieping en is heel schoon! Vanaf het balkon heb je een prachtig panoramisch uitzicht over een werkelijk schitterende omgeving. In de verte is het massief te zien van de Zugspitse!
Stayed 1 week 2 days
3 years ago
Het appartement was prima te vinden. Het bevindt zich in een mooie omgeving en het is een ruim en zeer schoon appartement. Alleen de douche is wat minder comfortabel. Die bevindt zich in een bad, onder een schuin dak en je kunt niet onder de douchekop staan, deze moet je zelf vasthouden.
Response By Homeowner
Es ist richtig, dass in der Ferienwohnung die Dusche mit der Badewanne kombiniert ist und dass es keine feststehende Dusche z.B. eine Regenschauerdusche ist. Durch die bestehende Dachschräge lässt sich keine hohe Duschstange anbringen. Das ist in der Fotogalerie bereits ersichtlich. Für mich stellt das keinerlei Mangel dar, dass man die Dusche zum Abduschen in die Hand nehmen muss. Das hat den Vorteil, dass man sich ganz individuell abbrausen kann.
Stayed 4 days
3 years ago
Was absolutely perfect
Stayed 1 week
3 years ago
Wij hebben afgelopen week gelogeerd in dit prachtig uitgeruste , superschone appartement. De ontvangst was heel hartelijk, de kachel brandde wat een heel fijn huiselijk gevoel gaf. Het uitzicht is prachtig, vooral nu met de sneeuw. Mooie omgeving waar veel te doen en te zien is.
Stayed 1 week
3 years ago
Warm welcome in een zeer goed uitgerust huis. Klein dorp maar prima gelegen
Stayed 4 weeks
4 years ago
De ontvangst was heel hartelijk. De accomodatie was superschoon nog nooit zó getroffen. Ook heel erg ruim en volledig ingericht. Ruime badkamer met wc en separaat wc. Ik had in reviews gelezen, dat de verhuurster vraagt slofjes aan te doen (dat wordt in deze omgeving vaak gedaan) en daarom namen we zelf wat mee. Maar ze zijn ook aanwezig. Het uitzicht vanaf het ruime balkon is magnifiek en indrukwekkend. De verhuurster heeft veel toeristische info beschikbaar er is zóveel te doen, dat één vakantie te kort schiet. Denk aan wandelen, fietsen, kabelbanen, musea, concerten, autotochten, bekende stadjes in de buurt, goed uit eten, enz,enz. Gerard en Joke van Leeuwen uit Heemstede, Nederland
Stayed 1 week
4 years ago
Sehr ruhig gelegen...Entspannte Atmosphere und heimisches Gefühl in der Ferienwohnung. Sehr netter Kontakt...Umgebung absolut Wintersport-tauglich...
Stayed 1 week 6 days
5 years ago
Mooie en ruime woning met een prachtig uitzicht. Zeer volledig ingericht. Heerlijk balkon. Prima beginpunt voor allerlei uitstapjes.
Stayed 1 week
5 years ago
Zeer compleet ingericht vakantieverblijf met een prachtig uitzicht op een schitterende omgeving. Hele vriendelijke eigenaresse in de omgeving zijn er heel veel mogelijkheden om te wandelen of te fietsen. Buitengewoon rustige omgeving met als enige minpuntje het getoeter van de trein die iedere half uur vlak langs het huisje komt, vooral 's morgens vroeg of 's avonds laat.
Stayed 1 week
5 years ago
Werden gastvrij ontvangen en de accommodatie was fantastisch. Het was schoon, gezellig, echt huiselijk en aan alles was gedacht in het huis. Heel belangrijk dat er goede bedden waren. Het uitzicht was ook heel mooi en kwam er echt tot rust.
Stayed 2 weeks
5 years ago
Nog nooit zo een compleet uitgeruste woning gehuurd. Vooral voor wie zelf wil koken is werkelijk heel veel gerief voorzien. De woning is ook heel ruim aparte keuken, woonruimte, badkamer, WC. Vanop het balkon heb je een prachtig uitzicht op de bergen. Dank zij het goede weer was het 's morgens zalig ontbijten op het balkon. Omdat je aan de voet van de Alpen verblijft is er voor wandelaars en fietsers vanaf de woning al heel veel te beleven twee lange-afstands fietsroutes (AAR en BKR) waarlangs het comfortabel fietsen is, een aantal MB-routes (iets pittiger) en wandelaars kunnen ook direct de bergen in. Ook de talrijke meren in de omgeving zijn het aandoen waard. Met Neuschwanstein en Linderhof twee prachtige kastelen, de Wieskerk (Unescowerelderfgoed) en het klooster in Ettal en uiteraard nog tal van minder gekende kloosters en kerken is er ook cultureel voldoende te zien. Afwisseling troef dus.
Stayed 3 days
5 years ago
Erg gastvrij, de open haard stond bij aankomst al voor ons aan. We voelden ons erg welkom. Een waanzinnige mooie omgeving, veel te doen. Het huis is van alle gemakken voorzien en erg schoon. Er was aan alles gedacht. Van bonbons op ons bed tot kaarsjes op tafel. Helemaal top!
Stayed 1 week 2 days
6 years ago
De ontvangst was hartelijk en vol zorgen van wegen het feit dat wij door de vele files en een zwaar naderend onweer, wat ook weer snel voorbij was. De inrichting van het appartement van ondanks de gedeeltelijk gedateerde staat praktisch en toch volledig ingericht,waarin letterlijk niets in ontbrak,onder andere een grootte hoeveelheid folders en toeristische informatie. Het uitzicht van af het balkon was in een woord fantastisch. Een schitterend uitzicht op de omliggende bergen . de omgeving met plaatjes als Altenau, Saulgrub,Unterammergau,Oberammergau enz. In de directe omgeving was het een mooi wandelen oa langs de rivier de Ammer en Warmusau. en het weer was op een dag na supper te noemen.. Een adres om zeker terug te komen en hartelijk dank aan mevr donath voor de goede zorgen. verzorgt en degelijk ingericht
Stayed 2 weeks
6 years ago
Cultuur, ontspanning voldoende op redelijke afstanden.
Stayed 1 week
6 years ago
Het bovenhuis is erg aangenaam en zeer compleet ingericht. Mooi uitzicht vanaf het balkon. Goeie houtkachel en fijne bedden. Een aanrader.
Stayed 1 week
6 years ago
Es war eine sehr geräumige Ferienwohnung mit super Blick auf die Berge. Die Vermieterin ist sehr freundlich. Wir konnten einige schöne Stunden in der ortseigenen Gaststätte verbringen. In der näheren Umgebung befinden sich viele lohnenswerte Ausflugsziele.
Stayed 1 week
7 years ago
Ondanks het wat mindere weer hebben wij van de vakantie genoten. Een heel mooi en zeer schoon huisje, met heerlijke bedden en een gezellige houtkachel. Alles is aanwezig. Het is een mooi gebied om te wandelen en te fietsen. Diverse routes beginnen vlakbij het huis. Een heerlijke, rustige omgeving met een heel mooi natuur.
Stayed 1 week 4 days
7 years ago
We hebben genoten van het uitzicht in de vakantiewoning, er stonden 2 stoelen (geen relax stoel) + tafel op het balkon. De omgeving, bergen, cultuur vonden we mooi en we hebben gefietst langs de Ammer. De eigenaresse is erg zuinig op haar vloer en we mochten met slofjes naar binnen. Tip neem eigen sloffen mee! Als je last van allergie hebt voor Dons neem je eigen kussen mee. In het kleine dorpswinkel hebben ze lekker brood, de verkoopster was heel vriendelijk, 5 min. lopen!
Stayed 1 week
7 years ago
Een bijzonder plezierig appartement met alles er op en er aan. Heel centraal gelegen voor allerlei uitstapjes, zoals het bezoeken van plaatjes, het wandelen in de bergen of het bezoeken van allerlei bezienswaardigheden. Vriendelijke gastvrouw die ook heeft gezorgd voor allerlei informatie over de omgeving. Voor ons zeker een adres waar we nog eens terug hopen te komen.
Stayed 1 week
8 years ago
Super goed geregeld. Onwijs behulpzame eigenaar! Alles aanwezig. Echt een aanrader!
Stayed 1 week
8 years ago
Zeer netjes en schoon appartement. Groot 2 pers. bed. Mooi uitzicht vanaf het balkon
Stayed 1 week
8 years ago
Zeer ruime en comfortabele vakantiewoning in een rustig plattelandsdorpje. Heerlijk balkon met prachtig uitzicht, zeer goed uitgeruste keuken. Fijne badkamer en zelfs een tweede toilet. Alles zeer schoon. In de mooie omgeving is ontzettend veel te doen voor zowel de natuur- als de cultuurliefhebber (wandelen, wielrennen, leuke stadjes, kastelen, kerken). De gastvrouw is heel vriendelijk, behulpzaam en gastvrij. In het huis is veel toeristische informatie te vinden. Wat ons betreft een aanrader, zowel de regio als het huis!
Stayed 1 week
8 years ago
die underkuft war spitze es war alles da was mann benötigt von dieser unterkunft kommt man auch an alle sehenswürtigkeiten heran da mann nicht so weit fahren muß.die vermieter sind sehr, sehr freundlich und hertzlich. ein toller urlaub
Stayed 1 week 2 days
8 years ago
Het was in een woord fantastisch. Wat een geweldig appartement met een inboedel die de meeste mensen thuis nog niet hebben. Meer dan alles was aanwezig! Alles zag er piekfijn en super schoon uit. De locatie was ook perfect. Vanaf de huiskamer, slaapkamer en balkon een prachtig wijds uitzicht op de bergen. Vanuit Altenau makkelijk allerlei mooie locaties snel te bereiken. Mooi dorpen en stadjes in de buurt. En de Zugspitze de hoogste berg van Duitsland op 40 km. Mogelijkheid om rondom een meer te recreëren op 6 km afstand. Mooie wandel- en fiets gebieden. De zeer gastvrije eigenaresse heeft veel documentatie in het appartement liggen om dagtripjes e.d. te maken. Kortom een heerlijke vakantie op een plek waar je onthaasten kunt en uitgerust van terugkeert. Een klein minpuntje is de bergtrein die door de onbewaakte spoorovergangen af en toe claxonneert... maar je went er aan!
Stayed 6 days
8 years ago
Een heel mooi appartement met zeer gastvrije gastvrouwen in een mooie, rustige omgeving. Heel schoon en prima onderhouden vakantieadres. Vanuit hier kun je vele kanten op. Munchen, Innsbruck of gewoon dichtbij in Uberammergau, er is genoeg te beleven.
Stayed 4 days
8 years ago
Nous avons trouvé l'endroit parfait, super calme et tout était là comme élément de base pour cuisiner et ce, principalement pour des gens qui arrivent en avion. Le nécessaire pour l'entretien y était également. L'endroit était joliment décoré, la vue superbe, amplement d'espace, bien situé pour visiter la région. Bref nous avons adoré.
Less than 60 seconds wait time