Booking Dates & Guests
This property allows Free Cancellation
Valid for stays in any country until 31 December 2023
Book before 30th September 2022
Guests can cancel free of charge for up to 43 days before the arrival date.
About this home
Why stay here
Lying near the forest and Zugspitze ski area, this is an apartment in Bad Kohlgrub, Germany's highest alpine health spa. There is a balcony to enjoy wonderful views of mountains and a barbecue. Families and groups can stay here comfortably.

Things to do around
Enjoy hiking in the nearby Ammertal nature reserve and skiing at Zugspitze. Hörnle mountain peak is good for hiking and skiing. Riegsee and Schwaigsee are two beautiful lakes nearby. Linderhof Palace, Kolbensesselbahn, Alpine Coaster, Moorish Kiosk, and Tegernsee spas are some popular points in the region.

What to expect from the space
The self-catering apartment has parking and central heating. Kids can use sandpit, play equipment, children's bed, and high chair. There is a private furnished garden.

More for your stay
Munich Airport is the nearest air terminal. You can catch a train or bus, or drive to your stay from here. The train station is at 1 km.

Check-in from 3 – 6 PM. Check-out from 9 – 10 AM.
This apartment can accommodate up to 2 adults and 2 children.
Specifics
Expenses related to charging an electric or hybrid car (when possible) are always charged according to use and separately
Concerning COVID-19: Guests for this holiday home are only accepted if they can comply with the COVID-restrictions and requirements as implemented by the local government. Please do check the restrictions again shortly before departure as the COVID-restrictions change over time.
Please note that there are COVID-19 measures in place. Different conditions may apply regarding ski passes, opening hours and the use of the ski lifts in the winter sports areas. We advise you to take this into account when booking your holiday home since a change in restrictions in general is not a valid reason to cancel the booking free of charge.
Amenities
Ground floor
TV (satellite), Dining table, Radio, Cooker (ceramic), Coffee machine (pads, filter), Oven, Microwave, Dishwasher, Fridge-freezer
On the 1st floor
Double bed (180 x 200 cm)
Shower, Washbasin, Toilet
Ski Area
Ski Area
Zugspitze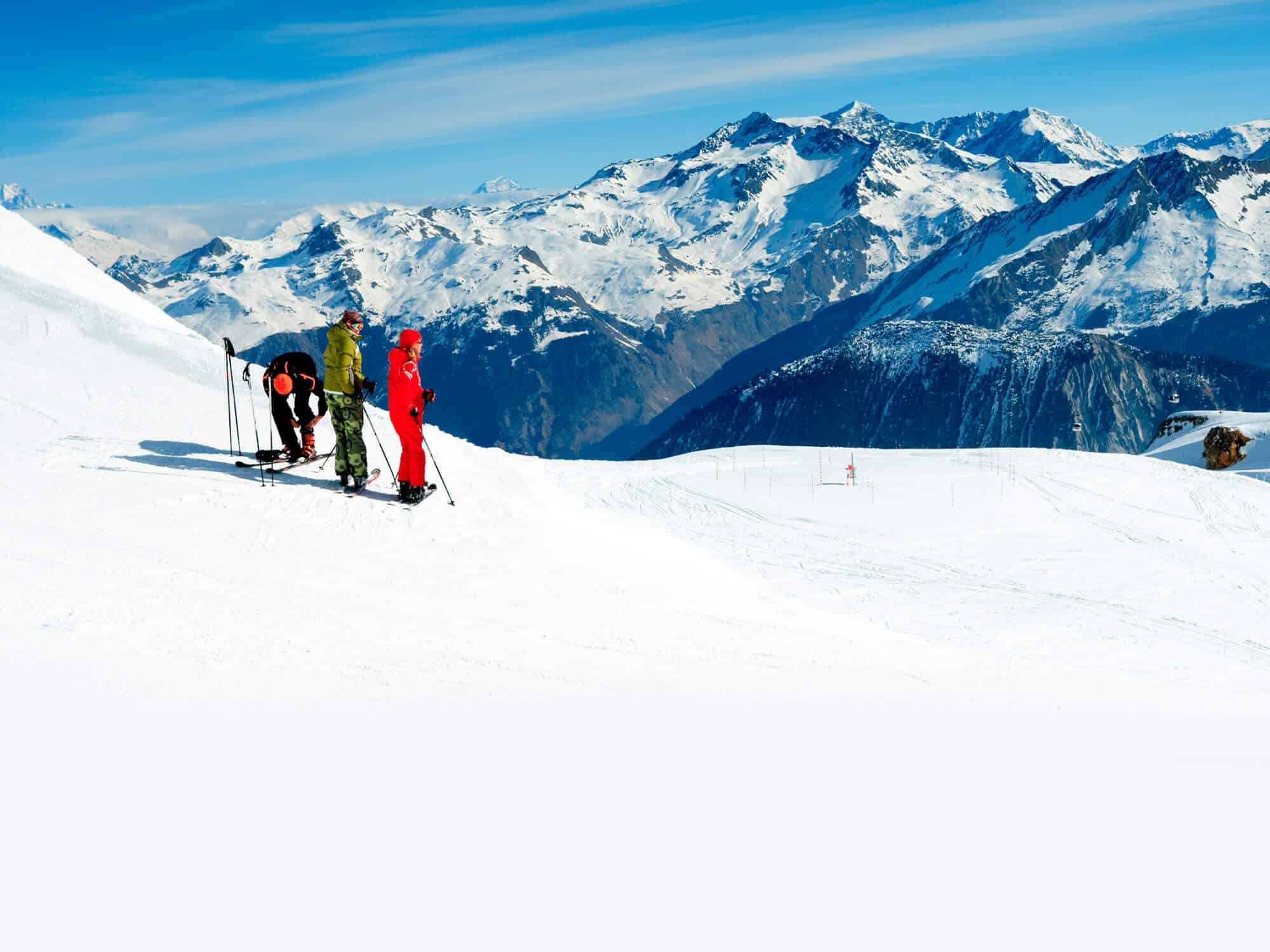 Zugspitze
Cross-country Skiing
Total: 110km
Click here to view nearby places
Public Indoor Swimming Pool
Ratings & reviews
Stayed 2 weeks
3 months ago
Wunderschöne Umgebung. Ab 6 Uhr morgens geringe Beeinträchtigung durch Autoverkehr. Kuhglockengeläut sollte einen nicht stören. Nette,gemütliche fewo,auch für Paare mit kleinen Kindern geeignet. Eher nicht für behinderte,da steile Treppe nach oben. Hilfsbereite nette Vermieterin, Morgen Zeitung inclusive
Stayed 1 week
11 months ago
Zeer mooi verblijf, alles tiptop in orde. Vriendelijke & hulpvaardige eigenaars. Goeie locatie, goeie wandelmogelijkheden dichtbij.
Stayed 1 week
2 years ago
Simpel en snel te boeken,
Stayed 2 weeks
2 years ago
heel makkelijk om te boeken
Stayed 1 week
3 years ago
Goed te vinden, wel wat afgelegen t.o.v. het centrum. Deel van de weg is niet verlicht, lastig als je gaat wandelen.
Stayed 1 week
3 years ago
Es konnten einen schönen Urlaub in Bad Kohlgrub genießen.
Stayed 2 weeks
3 years ago
netjes, knus, rustige en mooie omgeving
Stayed 1 week
3 years ago
Ontvangst was zeer vriendelijk en gastvrij. Het huis is prima ingericht en van alle gemakken voorizen en het was heel schoon. Omgeving is fantastisch mooi en heerlijk rustig. Je kunt vanuit het huisje heel veel wandelingen maken en leuke uitstapjes in de omgeving.
Stayed 1 week
3 years ago
Freundlicher Empfang - Kontakt zum Vermieter perfekt - ruhige Lage der Unterkunft - da wir zum Snowboarden da waren, hat auch die Umgebubg perfekt gepasst...
Stayed 1 week
3 years ago
Vriendelijk ontvangen, mooie accommodatie en een prachtige omgeving.
Stayed 1 week
5 years ago
we zijn zeer vriendelijk ontvangen, het was tiptop in orde, en de omgeving was wunderschön! ABER! zéér jammer van die drukke baan verderop. je kan niet met open venster slapen, zit niet rustig in de tuin, of op het balkon, spijtig! voor de rest geen enkele klacht!
Stayed 1 week
5 years ago
Mooie vakantiewoning in rustige omgeving. Qua weer was het wel alles of niets 30 graden met zon of regen en minder dan 20 graden.
Stayed 2 weeks
5 years ago
Super schoon huis,vriendelijke mensen,alles wat je maar kan wensen aan huishoudelijke apparaten aanwezig,mooie ligging en fijne tuin met een riviertje er achter,fijne wandel en fiets omgeving.
Stayed 1 week
5 years ago
sehr nette vermieter, ruhige lage, sehr gute moderne einrichtung
Stayed 1 week
5 years ago
De accommodatie is top, een gezellige en goede ruimte. Bij aankomst was alles schoon en tiptop in orde. Enig minpuntje waren de spaarzame druppels uit de douchekop. Omgeving is mooi, hoewel wij meer richting de bergen in het zuiden zijn gegaan. Van de 7 dagen 1 dag mooi weer, 2 dagen bewolkt en 4 dagen regen en sneeuw maar toch al met al een prachtige vakantie. Tip koop van te voren een Zugspitz Card Gold, kost wel wat maar dan krijg je ook iets, teveel om 1 week te vullen!!!
Stayed 1 week
5 years ago
Het vakantiehuis ligt rustig net buiten het dorp. Je kunt vanuit de woning wandelen. We waren er met de kerst. Er lag geen sneeuw, maar toch waren er op 10 km afstand mogelijkheden om te skiën voor beginners. het zwembad in Aan woordenlijst toevoegen is erg prettig. Voor onze kinderen was het fijn dat er een hele goede wifi was. Er is veel te doen in de omgeving. we zijn aan de helft nog niet toe gekomen. .
Stayed 1 week
5 years ago
Prachtige vakantiewoning! Mooi gelegen met grote tuin. Zeer gastvrije verhuurders. Het huisje is heel compleet en degelijk ingericht. Alles is aanwezig, zelfs aan koffie, waxinelichtjes, bakpapier en vaatwastabletten is gedacht. De badkamer is idd aan de kleine kant maar compleet. Tips de kussens in de slaapkamers mogen wel wat meer gevuld zijn (kan ook voorkeur zijn) en een stofzuiger/stoffer en blik maken het nog completer. Voor de kinderen is er allerlei buitenspeelgoed aanwezig maar in huis zijn diverse spellen aanwezig. Wij hebben het erg naar onze zin gehad. TIPS in de omgeving Het zwembad in Oberammergau, de Rodelbaan/alpine coaster van 2,6 KM in Oberammergau, Munchen (Allianz Arena) en de Berg in Bad Kohlgrub zelf (1500 meter hoog). De laatste kun je beklimmen en/of met de stoeltjeslift. Mooi uitzicht! Kasteel Neuschwanstein was mooi maar de wachttijd lang voor je wat je er voor krijgt vonden wij. 1 uur wachten op het kaartje en nog eens een uur voor de rondleiding.
Stayed 1 week
6 years ago
Un lieu particulièrement agréable, idéal pour passer des vacances au calme, très bien situé.
Stayed 1 week
6 years ago
leuke, rustige ligging buiten de dorpskern(1.5km). Aangename ontvangst. Mooie streek met leuke wandelingen ook met onze twee kinderen (5j 6j). Leuke speeltuin en ijssalon in het dorp. Zwembad (binnen buiten) en zomerrodelbaan in Oberammergau. Fijne week gehad zelfs met soms een regenbui.
Stayed 2 weeks
6 years ago
Wij hebben twee heerlijke weken doorgebracht bij de familie Gundlfinger. Het voorste deel van het huis is als zelfstandig appartement ingericht voor de gasten. Beneden een grote woonkeuken met zeer complete voorzieningen , een comfortabele bank en een tafel met hoekbank. Dus ook een regendag is goed door te komen. Boven twee ruime slaapkamers en een kleine maar goede badkamer. Buiten een enorme tuin die helemaal beschikbaar is voor de gasten door een beek gescheiden van de houtzagerij van de familie. Een groen uitzicht waarvan het beeld doorsneden wordt door de verkeersweg naar Murnau en elk uur het lokale treintje. De familie laat de gasten met rust maar staat zo nodig direct klaar en geeft enthousiast de nodige informatie over de omgeving. Die is heel veelzijdig met veel bergliften en wandelmogelijkheden in de direkte omgeving. Maar ook culturele hoogtepunten zoals de Wieskirche en kasteel Linderhof. En als hoogtepunt de Zugspitze vanuit Garmisch Partenkirchen. Maar ook het prachtige voorland van de alpen met prachtige meren en moerassen. Ook een bezoek aan Munchen, ruim een uur met de trein met een zeer voordelig toeristenticket is een aanrader. Wij troffen twee weken met mooi weer maar ook na een regenbui herstelt het weer zich snel. Met een aanlooproute via de Romantische Strasse een goed bestede vakantie. Voor herhaling vatbaar.
Stayed 1 week
6 years ago
Prima huisje, woon keukengedeelte wat klein, zeer gastvrije en behulpzame ontvangst en zorg in die week. Veel respect voor privacy. Nadeel hoorbare weg en tuin omslachtig te bereiken..
Stayed 1 week
6 years ago
veel wandelmogelijkheden in een prachtige natuur. Prima uitvalsbasis naar Munchen (mooie stad met veel musea), ook goed per trein bereikbaar vanaf vakantiewoning. De Koningspaleizen op zo'n 20 tot 40 km.
Stayed 1 week
6 years ago
Voor de tweede keer hebben we een weekje in Am Lindenbach doorgebracht. Opnieuw niet veel sneeuw, maar het is prachtig wandelen en 'toeren' in de omgeving en er is genoeg te doen. Het dierenparkje in Schongau blijft leuk met de kinderen. Het huis is klein maar fijn en van alle gemakken voorzien. Ondanks dat het inpandig is bij de eigenaar, heb je veel privacy. Wel even je eigen kaasschaaf meenemen.
Stayed 1 week
7 years ago
Besichtigung der Schlösser in der Gegend, Partnachklamm
Stayed 2 weeks
7 years ago
Uitgerust na een heftig jaar. Wandelingen gemaakt en stadjes bezocht. Gewoon rustig aangedaan.
Stayed 1 week
7 years ago
We komen al enkele jaren in Bad Kohlgrub. Dit keer voor het eerst in een ander huisje. Is ons prima bevallen! Het huisje is schoon, sfeervol en ruim genoeg voor een gezin met jonge kinderen. De bedden zijn goed, de beheerders zijn aardig en de omgeving is super. Een aanrader!
Stayed 1 week
8 years ago
goed huisje, vriendelijke mensen
Stayed 1 week
8 years ago
Leuke, grote tuin waar je gebruik van mag maken. Aardige gastvrouw. Jammer van de drukke weg die erbij ligt en de trein die vanaf 0630 uur laat horen dat hij langskomt -((
Stayed 1 week
8 years ago
Een schitterende locatie met een grote tuin met speelhuis voor de allerkleinste.Bewoners zijn zeer gastvrij en kan ze alles vragen de omgeving is ook zeer geschikt om lekker te wandelen of andere activiteiten te doen.
Stayed 1 week
8 years ago
We were very happy with the property. We received a warm welcome from the owner, who only appeared when we asked for something.Our only slight problem was understanding the recycling system- instructions in English would have helped.The area was central for our requirements and we will go there again. We were unlucky with the weather-it poured with rain for most of our visit.
Stayed 1 week
8 years ago
Omdat het weer niet zo gunstig was, hebben we van de gelegenheid gebruik gemaakt om de stad München te leren kennen. De Zugspitze is duur maar erg de moeite van een bezoek waard.
Stayed 1 week
8 years ago
We hebben oud en nieuw met ons gezin doorgebracht in deze vakantiewoning en hebben het erg naar ons in gehad. In de omgeving is veel te doen, we hebben o.a. de Zugspitze bezocht (duur, maar de moeite waard), gesleed bij een klein skigebied in de buurt, gezwommen in Oberammergau etc. Gastvrouw en heer zijn zeer vriendelijk en behulpzaam. Nederalndse zenders zijn er, behalve BVN, niet, i.t.t. wat de tekst suggereert.
Stayed 2 weeks
9 years ago
Voor de tweede keer te gast bij het Haus am Lindenbach, aangezien de eerst keer ons goed was bevallen. Ontvangst is hartelijk, huisje is klein maar zeer schoon, netjes en ligt rustig achteraf. Huisje heeft eigen tuin met speelhuisjespeelhuisje, hangmat en een ondiep beekje, waar de kinderen dammen bouwde. Nieuw ten opzichte van de vorige keer was de gratis WIFI. Helaas nog wel steeds de slecht zittende bank... In het dorp zelf is de Timberland trail een mooie wandeling voor de kinderen. Met de stoeltjeslift de Hornle op is ook een aanrader. Tip Met een Bayernticket kan je voor 28 euro met het hele gezin naar Munchen en de hele dag gebruik maken het OV. In het nabijgelegen Garmisch- Partenkirchen is een bezoek aan dePartnachklamm een aanrader (auto parkeren bij Olympische skischans). Kortom, mooi huis, mooie plek waar genoeg is te beleven.
Stayed 1 week
9 years ago
Zelfs met oudere kinderen is het goed vertoeven bij de familie. Met Bad Kohlgrub als basis hebben we veel van Beieren en een stukje Oostenrijk gezien. Zo kun je heerlijk wandelen in de omgeving (op de Hörnle), of rodelen in Unterammergau (Steckenberg op ongeveer 10min). Maar Garmisch-Partenkirchen (Eibsee, Zugspitze en Partnach Klamm) zijn vanuit Bad Kohlgrub ook goed te doen. Een keurig rustig appartement, geschikt voor gezin met 2 kinderen, waar een vriendelijke gastvrouw en gastheer altijd klaar staan om je bij vragen een goed advies geven.
Stayed 1 week
9 years ago
jede Menge, siehe Bemerkungen.
Stayed 1 week
9 years ago
Met Bad Kohlgrub als basis hebben we veel van Beieren en een stukje Oostenrijk gezien. Vanuit Bad Kohlgrub is het niet ver naat Fussen (kasteel Neuschwanstein), Ettal (kasteel Lindenhof), Garmisch-Partenkirchen (Zugspitze en Partnach Klamm) en zelfs Innsbruck is niet ver.
Stayed 1 week
9 years ago
Het was heel even slikken dat de sneeuw was gesmolten, maar wij (gezin met dochter van 5 en zoontje van 3) hebben prachtige wandelingen kunnen maken en van de omgeving genoten. De eigenaresse kwam ons speciaal op leuke activiteiten wijzen zoals het ballonnenfestival in het dorp. Op korte afstand was genoeg te wandelen en te doen, ook voor de kinderen (zwemmen in Schongau, sprookjes/dierenbos in Schongau, bezoek aan Schloss Neuschwanstein). Het treintje dat twee keer per uur al fluitend tegenover het huisje langs kwam, de ezeltjes aan de overkant van de weg, het speelhuisje in de tuin, alles droeg bij aan een leuke vakantie. Het huisje was schoon, niet heel groot maar precies goed voor ons. Een tip: in Unterammergau is de Steckenberg, een activiteitenberg in de zomer, maar 's winters een leuk klein skigebiedje dat - als de sneeuw in Bad Kohlgrub is gesmolten - nog prima sneeuw heeft omdat het in de schaduw ligt. Ideaal voor beginners, en voor sleeën.
Stayed 1 week
9 years ago
Met twee kinderen, twee en vier jaar, hebben we een heerlijke herstweek gehad. We hadden overwacht zeer mooi weer en konden mede daarom genieten van de prachtige herfstkleuren. De kinderen vermaakten zich prima buiten. De trein moeste elke keer bekeken worden en ondanks dat hij regelmatig toetert heb je er werkelijk geen last van. Ook de weg vormt geen hinder. 's Avonds is het heerlijk stil. De verhuurders zijn zeer aardig. Ze voorzien je van tips en de gastvrouw heeft ons zeer fijn geholpen met het maken van een doktersafspraak vanwege een oorontsteking. In de nabije en verdere omgeving zijn veel uitstapjes te maken. Wel had ik iets meer uitzicht verwacht en de badkamer is erg klein maar wel functioneel. Een heel fijn adres, een aanrader!
Stayed 2 weeks
10 years ago
Een keurig rustig appartement, geschikt voor gezin met 2 kinderen. Mooie omgeving om wandelingen te maken, maar ook een goede uitvalbasis om kastelen kerken e.d. te bezoeken. En ook de steden Innsbruck en Munchen zijn goed te doen. Aanrader de partnachklamm in Garmisch-partenkirche.
Stayed 1 week
10 years ago
Volledig en verzorgde woninginrichting voor een gunstige prijs. Behulpzame eigenaren. Leuke bezienswaardigheden voor kids binnen berijdbare afstand. Wel wat geluid buiten te horen van nabijgelegen weg.
Stayed 1 week
10 years ago
super net huis , mooie omgeving , vriendelijke gastdame en gastheer. we hebben een heerlijke week gehad.
Stayed 3 weeks
10 years ago
Wij hebben een heel goede vakantie gehad in de woning van heel aardige mensen die erg behulpzaam zijn en je in hun gedeelte van de woning alle rust gunnen zonder opdringerig te zijn maar bij vragen je een goed advies geven.
Stayed 1 week
10 years ago
Sehr ruhig gelegene gut ausgestattete Ferienwohnung mit Balkon. Hochbett für die Kinder. Sehr nette Vermieter. Tiere direkt am Grundstück, etwas außerhalb des Ortes, daher Auto von Vorteil. Direkt in der Natur. Sehr zu Empfehlen.
Stayed 1 week
10 years ago
De vakantiewoning betreft een gedeelte van een groter woonhuis. De inrichting is keurig en netjes onderhouden. De woning wordt ook erg netjes opgeleverd. De eigenaren zijn buitengewoon vriendelijk en behulpzaam, maar zeker ook niet opdringerig. Ze staan altijd klaar voor tips. De woning zelf is helemaal aan de rand van het dorp gelegen. Hoewel er een drukke verkeersweg verderop loopt, geeft deze geen overlast. Tijdens ons verblijf werd er druk gewerkt aan een spoorlijn, maar ook dat stoorde eigenlijk niet.
Stayed 1 week
10 years ago
es war eine wunderbare woche, voller ruhe, zeit, abenteuer, tolle beratung bei ausflusvorhaben, persönliche atmosphäre, absolut kinderfreundlich!!!!gute hausnahe spielmöglichkeiten, wir wollen wieder dorthin1vielen dank
Stayed 2 weeks
11 years ago
Het was een mooi huisje met een vriendelijke eigenaresse. Een leuk beekje achter het huis waar de kinderen kunnnen spelen. En een stuk grasveld waar je kan zonnen als je het wil. Het is een mooi plekje waar je alle kanten op kan. We zijn zelfs naar Oosterijk geweest. We troffen het ook wel want we hadden twee weken mooi weer. Familie Schilpand
Stayed 1 week
11 years ago
Chalet Bavarois, au coeur des principaux sites culturels et sportifs. Décoré avec goût. Accueil fort sympathique tout en étant discret !
Stayed 2 weeks
11 years ago
Erg vriendelijke gastgevers, ze zijn erg behulpzaam en zorgzaam. Ze verstrekken goede informatie over wat er te zien en/of te doen is. Ze zijn geïnteresseerd in je, maar absoluut niet opdringerig. We hebben er een fantastische vakantie gehad. Het huis was goed, alles is ruimschoots aanwezig. De slaapkamers zijn koel en de bedden goed.
Stayed 2 weeks
12 years ago
Excellent accueil. Calme et dépaysement garantis dans le confort. Logement très propre et fonctionnel. Services de proximité accessibles. Énormément de choses à découvrir dans cette région, ou se reposer sur place. Connaissance minimale de la langue allemande est un plus certain.
Stayed 2 weeks
12 years ago
Prachtige omgeving en de familie Gundlfinger zijn hele aardige mensen. Voor wat oudere kinderen kan het wat saai zijn als het weer slecht is. Als het mooi weer is kun je lekker gaan zwemmen in de Staffelsee of in zwembad Wellenberg te Oberammergau (Beide ongeveer 12km van het huisje). De Zugspitze (hoogste berg van Duitsland) is een bezoekje waard. De grootste toeristische trekpleister in Beieren is natuurlijk kasteel Neuschwanstein te Füssen (39km). Wat dichterbij kun je naar Schloss Linderhof, ook heel mooi. Bad Kohlgrub zelf heeft niet zo heel veel te bieden. Alles is aanwezig maar voor wat meer gezelligheid, eetgelegenheden en souvenirs winkeltjes moet je toch naar Oberammergau, Murnau, Garmisch-Partenkirchen of Füssen. Wil je een bezoekje aan de grote stad brengen dan rij je gewoon even naar Innsbruck (Oostenrijk, 90km).
Stayed 2 weeks
12 years ago
Een mooi huis met vriendelijke gastvrouw. Je verblijft eigenlijk in een deel van het huis van de eigenaren, maar daar merk je vrijwel niets van. Je deelt alleen de voordeur. De gastvrouw is altijd bereid om tips te geven of hulp te bieden, maar dringt zich niet op. De tuin is heerlijk voor kinderen. Bij warm weer kunnen ze in de aangrenzende beek spelen. De omgeving is prachtig.
Stayed 1 week
12 years ago
De accommodatie verdient zeker een pluim voor de supervriendelijke gastvrouw en haar gezin. Alles is zeer netjes, modern, praktisch ingericht, ... Ook een zeer mooie en grote tuin, met een leuke beek achteraan. Heel tof om met kinderen dammen in te bouwen. Zowel onze zoon van 7 als onze dochter van 2 hebben zich uitstekend geamuseerd in dit vakantiehuis. De kleinste had genoeg aan de speeltuigen en de dieren rondom en in de tuin, de oudste heeft zich vooral aan de beek geamuseerd.
Stayed 2 weeks
12 years ago
Het was een zeer mooie vakantiewoning, die verassend compleet was. Vooral de mensen van wie de woning was waren erg gastvrij, zonder opdringerig te zijn. We hebben onze kinderen zelfs een paar keer bij ze achter kunnen laten zodat wij even rustig buiten konden zitten. Erg leuk en vooral een luxe wanneer je twee kinderen van bijna 2 en 4 mee op vakantie hebt. Ze hebben zich daar prima vermaakt met de dochter van de eigenaren. De omgeving is prachtig, en de diertjes die tegenover het huisje staan zijn ook erg leuk voor kleine kinderen. Een aanrader voor natuurliefhebbers en jonge gezinnen.
Stayed 1 week
12 years ago
Vriendelijke ontvangst. Het huis is zeer goed verzorgd en perfect schoon. De wandelmogelijkheden in de directe omgeving zijn zeer goed.
Stayed 1 week
12 years ago
Prachtige omgeving, schoon huisje en hele vriendelijke gastvrouw. Vele wandelingen mogelijk vanuit het huisje en leuke plaatsen om te bezichtigen.
Stayed 2 weeks
13 years ago
Am Lindenbach is een prima adres voor wandelaars ; vanuit het huis kun je wandelen zoveel en zover als je maar wilt.De (wandel) wegen zijn goed te vinden op de kaarten en er staan overal duidelijke richtingwijzers.Er is een goed openbaar vervoer, wij hebben diverse grote wandelingen gemaakt en zijn met de trein weer terug gekeerd naar het dorp.
Stayed 2 weeks
13 years ago
Wij hebben met een gezin (2 volwassenen en 2 kinderen) 2 weken in augustus in Am Lindenbach gezeten. Als eerste viel ons op dat deze woning er in werkelijkheid beter uit ziet dan op de foto's op de website. De woning is eigenlijk een appartement IN het huis van de verhuurder. Heeft een gezamelijke entree, maar verder heb je bijna het idee alleen in het huis te wonen. Aan de zijkant de beschikking over een mooie grote tuin. Erg vriendelijke bewoners die zich niet opdringen, maar graag klaar voor je staan indien nodig. Enige 'nadeel' was dat er in de periode dat wij er zaten wel erg veel muggen zaten. Verder een erg mooie omgeving, waar veel te zien en te doen is. Het moet wel gezegd dat we erg mooi weer gehad hebben, dus dat werkt natuurlijk ook mee! Niettemin, een echte aanrader!
Less than 60 seconds wait time