Booking Dates & Guests
This property allows Free Cancellation
Valid for stays in any country until 31 December 2023
Book before 31 July 2022
Guests can cancel free of charge for up to 43 days before the arrival date.
About this home
Set in the countryside at an altitude of Dachsberg, this 1-bedroom apartment hosts 4 people comfortably. It is perfect for a family with children to stay enjoying the central heating, terrace, and barbecue.

This destination is a favorite of nature and hiking enthusiasts. In winter, you can enjoy skiing at the nearby Feldberg's skiing area. Try horse riding, tennis, swimming, water sports, and golf in the vicinity. Excellent restaurants are nearby at 500 m. There is a supermarket at 8 km for daily essentials.

The apartment is on the ground floor and has bright and modern furnishings. The living space comes with a central heating, living-dining room, and modern kitchen. There is a children's bedroom with a bunk bed, a cot, and high chair for the kids. The terrace is perfect for a barbecue while the kids have fun with the play equipment in the furnished garden. 2 pets are allowed at € 2/Pet/Night. Parking is also arranged.

Public transport is at 500 m and the train station is 15 km.
Specifics
Expenses related to charging an electric or hybrid car (when possible) are always charged according to use and separately
Concerning COVID-19: Guests for this holiday home are only accepted if they can comply with the COVID-restrictions and requirements as implemented by the local government. Please do check the restrictions again shortly before departure as the COVID-restrictions change over time.
Please note that there are COVID-19 measures in place. Different conditions may apply regarding ski passes, opening hours and the use of the ski lifts in the winter sports areas. We advise you to take this into account when booking your holiday home since a change in restrictions in general is not a valid reason to cancel the booking free of charge.
Amenities
Ground floor
Toaster, Cooker (4 ring stoves, ceramic, electric), Coffee machine, Oven, Fridge (+ freezer)
Dining table (4 persons), Stereo unit
Shower, Washbasin, Toilet
General
Terrace (private, roofed)
Garden (shared with other guests, partially fenced, 60 m2)
Charging post for electric cars
Ski Area
Ski Area
Feldberg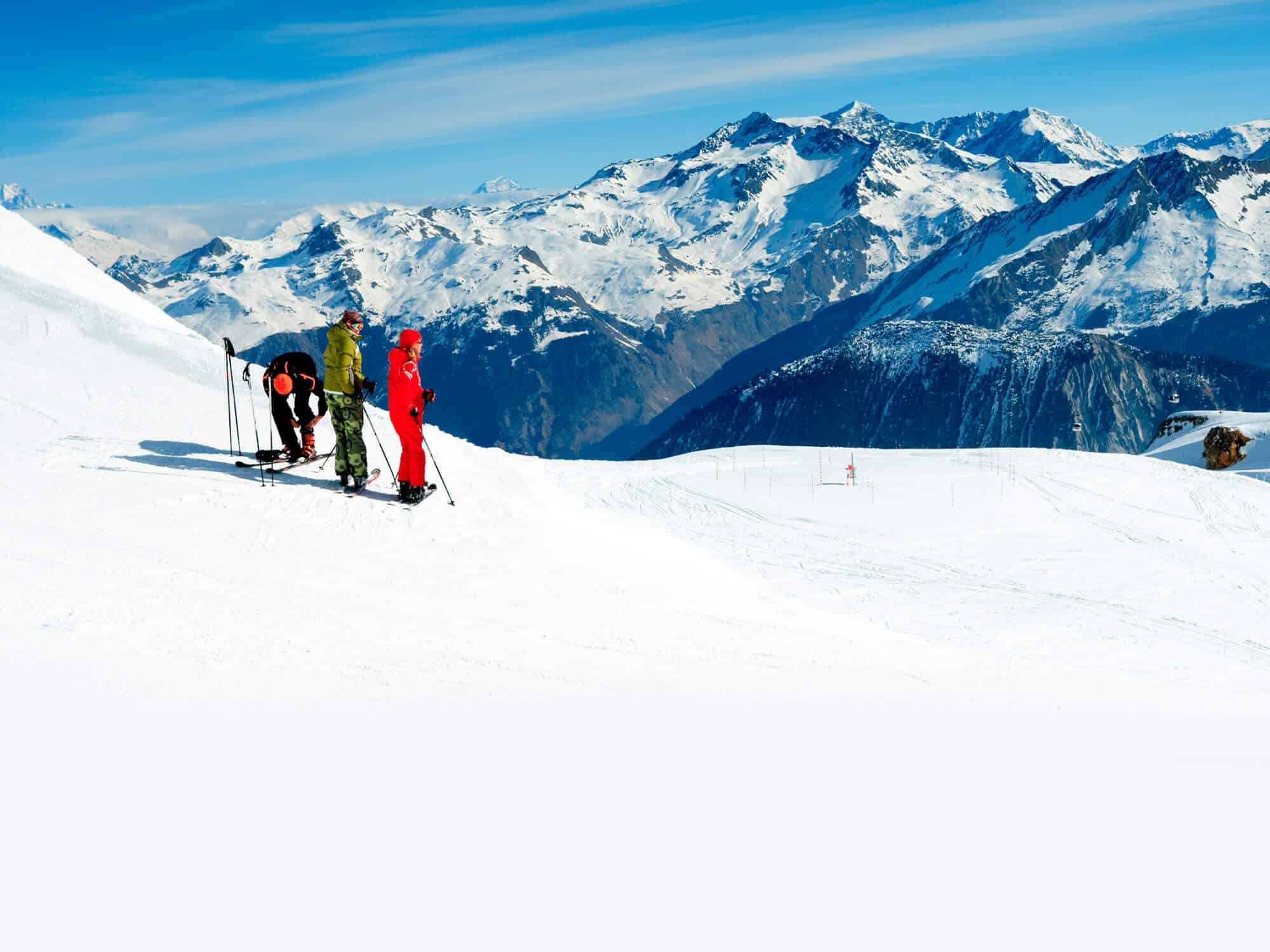 Feldberg
Cross-country Skiing
Total: 180km
Click here to view nearby places
Public Indoor Swimming Pool
Ratings & reviews
Stayed 1 week
4 months ago
Gezellig, proper, alles wat je nodig hebt, het kookgerei kan beter, geen wifi is vervelend aangezien voor de ski enkel online reserveren kan en ook voor andere info. Maar we zouden zeker opnieuw reserveren.
leuke vakantiewoning, waar we genoten hebben van ons verlof, vanalles te beleven !
Stayed 4 days
2 years ago
We hebben het goed gevonden. Het huisje en de kamers waren goed verzorgd en gezellig ingericht. Ook zeer vriendelijke eigenaars. Enkel jammer dat we geen enkele keer van de wifi hebben kunnen profiteren, enkel bij het verlaten van het huisje had je connectie. Lastig als je je trip wil voorbereiden. Omgeving was prachtig en zalig rustig.
Stayed 1 week
2 years ago
Mooi appartement in een oude boerderij. Vriendelijke ontvangst! Appartement is eenvoudig, maar comfortabel ingericht. Naast het appartement is een grote ruimte binnen, die je ook mag gebruiken. Heel sfeervol. De tuin is zalig met een comfortabele zit met grote parasol. Er zijn ook 2 ligbedden in de tuin. Als je van rust houd, is de omgeving heerlijk. Bos, groene weides en kleine dorpjes. Voor boodschappen moet je met de auto naar Sankt Blasien. Erg mooi plaatsje met een prachtige dom. Prima restaurants en lekker ijs eten (bezitter huisje heeft er een Eiskaffee
Stayed 1 week
4 years ago
Een prima appartement en een mooie uitvaslbasis voor de regio. Een ijsje eten in St Blasien moet op de todo list. Claudio is nl ook eigenaar van een ijssallon aldaar. Je moet er rekening mee houden dat je altijd met de auto op pad moet om ergens te komen . Gelukkig is het allemaal net ver rijden. Wij hebben ons erg goed vermaakt, zeker toen hij op dinsdag een feestje had met een speenvarken aan het spit en wij ook uitgenodigd waren. t was erg leuk... met zijn Italiaanse vrieden mijn Italiaans/Duits kunnen ophalen
Stayed 1 week
5 years ago
l'accueil était assez bref, la propriétaire ne parlant pas français
Stayed 1 week
5 years ago
Verzorgd aangekleed appartement met goede, bij aankomst al opgemaakte bedden. Veel gebruik gemaakt van de heerlijke serre met voetbaltafel en tuin. Eigenaresse is heel gastvrij, nodigde ons meteen uit voor een ijscoupe in haar ijssalon in St. Blasien en was makkelijk bereikbaar voor vragen.
Stayed 1 week
6 years ago
Slechte schoonmaak, waardeloze pannen, viel niet mee te koken Stapelbed was voor kleine kinderen terwijl wij 2 grote meiden van 16 bij ons hadden Was ver van wintersportgebied
Stayed 6 days
7 years ago
Smoezelig,witte hoezen over de banken en stoelen en tafels, dus schone indruk, (lakens/hoezen waren ook schoon!)maar die waren natuurlijk snel vies, keuken rook vreselijk muf, vooral als je een la opentrok.Maar goed, de prijs was ook niet hoog.Maar de ligging is best leuk, ook vlakbij een meertje midden in het bos, wat leuk is om savonds even heeeerlijk te zwemmen.Kon de eigenaars na de eerste ontmoeting in de vervolgdagen nooit treffen om eens iets te vragen.
Stayed 1 week
7 years ago
Gastvrije eigenaar , omgeving prachtig, Rustige omgeving. Huis is van buiten mooi om te zien maar er zin veel kleine gebreken, Tuinmeubilair is niet de nieuwste meer en niet schoon.
Stayed 1 week
7 years ago
Heerlijke kerstweek in das Altes Forsthaus gehad. Eigenaars Gabi en Claudio hebben een klein maar zeer 'gemütlich' huisje voor gezin vier personen. De keuken uitrusting is mager, maar als je zelf wat dingen als scherp mes of kaasschaaf meeneemt is dat geen probleem. De rest van het huisje is prima. Douche via grote boiler, elektrische verwarming, dikke dekbedden op de opgemaakte bedden, huiskamertje met kleine eettafel. De omgeving is prachtig. Voor boodschappen, restaurants, tanken of een kop koffie is Sankt Blasien maar een paar kilometer ver weg. De lekkerste koffie daar (van uit Italië geïmporteerde bonen!) drink je bij Claudio's Eisbar, inderdaad van de eigenaren van het huisje. Heerlijk zelfgebreid ijs ook van de van origine Italiaanse Claudio. 's Winters serveren Gabi en hij ook zelfgemaakte glühwein en soep trouwens. Minstens net zo lekker! Freiburg is ook niet ver weg en op anderhalf uur rijden ligt Europa Park. Door o.a. Zoover uitgeroepen tot beste themapark van Europa, hoog boven onze eigen Efteling en ook boven Disneyland Parijs. In de winter meer dan sfeervol en voor grote kids als de onze spannend met gigantische achtbanen. Wandelen in de directe omgeving van het huisje, zomers een meertje om in te zwemmen, genoeg te doen. In huis zelf een serre met (voor ons) topvermaak de voetbaltafel! Wij gaan zeker nog wel eens terug voor een weekje. De ruim 20 cm sneeuw die er de laatste twee dagen viel was ondanks de sneeuwkettingen de we onder de auto moesten doen (steil stukje weg van huis naar de doorgaande weg...) was letterlijk het toefje slagroom op deze fijne week.
Stayed 1 week
7 years ago
Haben diese eine Wochen in der Wohnung und Umgebung sehr genossen. Unsere Vermieterehepaar war sehr nett und freundlich. Umgebung ist sehr geeignet für Wanderer mit Hund. Ein kleine Manko, ist die Ausstattung der Küche (es fehlen einige Gebrauchsgegenstände) Alles in allem eine sehr schöne Woche
Stayed 2 weeks 3 days
7 years ago
heel mooi wandelgebied
Stayed 2 weeks
7 years ago
Een heerlijke twee weken gehad in het Zwarte Woud. Alles is lekker in de buurt, en de omgeving is heel erg mooi. De gastvrouw is een gastvrije vrouw, ze was alleen tijdens onze vakantie -bijna- nooit aanwezig overdag. 's Zomers heeft ze het erg druk met haar IJscafé in Sankt Blasien. Het huisje is zeer goed verzorgd, jammer alleen dat er geen wasmachine in zit, misschien een ideetje voor de gastvrouw?
Stayed 1 week
8 years ago
op het eerste zicht valt het appartement goed mee , en dit is ook zo maar toch 2 redelijke opmerkingen alles was netjes maar de keuken totaal niet . dampkap was echt vies omdat er geen filter inzat en zo bij het koken vetdruppels naar beneden kwamen. kommen die nog wat vuil waren uiteraard moeten de vorige huurders dit zelf ook proper achterlaten maar uiteindelijk is het ook aan de eigenaar zelf om dit te controleren /nog proper te maken , ,... hiervoor betaal je toch 25 euro eindschoonmaak . de rest was proper kamers badkamer en living waren in orde . en mooie grote prive veranda enkel voor uzelf .en en tuin , huis ook zeer rustig gelegen en dan nog iets storend van de 7 nachten , kwamen de eigenaars 3 nachten rond 1 uur s'nachts thuis en dit was met redelijk veel lawaai en ook soms 30 minuten lang dit was ook te wijten aan de houten vloer/plafond maar doe dan toch als eigenaar je schoenen uit en wees wat stiller . persoonlijk doe ik dat ook als ik s'nachts thuis kom. al bij al viel het goed mee en zou ik toch desondanks deze 2 minderheden terug gaan want het waren vriendelijke mensen en niet te duur van prijs.
Stayed 2 weeks
8 years ago
lieve eigenaren, prima appartement, schitterende en rustige omgeving. Aanrader voor jonge gezinnen die van rust en natuur houden.
Stayed 1 week
9 years ago
Geen sneeuwkettingen nodig gehad, maar wel een steil stukje naar beneden naar de accommodatie. Ontvangst zeer vriendelijk, we mochten gebruik maken van de sleetjes. Kinderkamer is ook erg gezellig ingericht Met wat speelgoed en een degelijk stapelbed. Alle kamers voorzien van verwarming, en deze kan erg warm worden! Contact met de verhuurders was zeer goed, we kregen zelfs koffie en apflestrudel Aangeboden in hun ijscafe! En de kids een lekker ijsje uiteraard! Elke dag verse sneeuw gevallen, aardig wat zon gezien. Maar ook koud, -19 hebben we ook meegemaakt in de ochtend. Zeker voor herhaling te boeken!
Stayed 1 week
9 years ago
We hadden een fijn verblijf ! De woning was ruim, licht, fris en aangenaam. We konden ook gebruik maken van de veranda en de tuin. De eigenaars respecteerden onze privacy, maar gaven graag info als we erom vroegen. Er is geen internet (had ik fout gekozen), maar in hun 'Eiscafé' in Sankt Blasien kon ik altijd terecht; zeer attent ook op de verjaardag van Paul! Goede uitvalsbasis voor allerlei uitstappen in het zuiden van het Zwarte Woud. We bezochten ook Schaffhausen in Zwitserland. Voor een eerste kennismaking was het een echte meevaller, vooral de natuur is wonderbaarlijk mooi...
Stayed 2 weeks
10 years ago
Juli 2011 Zeer gastvrije en vriendelijke eigenaren, een prachtige woning met goeie voorzieningen incl. BVN TV (nederlandse zender) de woning is een goede uitvalsbasis voor rust- cultuurliefhebbers, maar ook voor gezinnen met kinderen. Grote serre met voetbaltafel en speelmogelijkheden voor kinderen. Wij gezin met 2 kinderen van 13 en 17 hebben ons ondanks het op dat moment mindere weer 2 weken prima vermaakt. Het Zwarte Woud is namelijk vanuit deze woning op allerlei manieren prima te beleven. Van harte aanbevolen. Onze laatste avond door de eigenaren uitgenodigd voor een barbeque bij het kampvuur. Van harte aanbevolen deze woning. Fam. Otten
Stayed 1 week
11 years ago
mooie plek. vriendelijke eigenaren. mooie serre Je voelt je welkom
Stayed 4 days
11 years ago
Netter und erholsamer Urlaub. Die Lage war für uns mit dem Hund ideal. Das Haus ist sehr ruhig gelegen und man kann gleich loswandern. Die Vermieter waren einfach klasse, haben uns mit einem kleinen Obstkorb und einem Gutschein für einen Eisbecher überrascht!
Stayed 1 week
12 years ago
Sehr freundliche, hilfsbereite Vermieter. Sehr schöne, ruhige Lage.
Stayed 6 days
12 years ago
Erg vriendelijke mensen en een goed huisje met alle facaliteiten. Hele mooie omgeving om te wandelen in de zomer en te skieen en langlaufen in de winter. Wel aan te raden om 's winters sneeuwkettingen mee te nemen. Winterbanden is vanzelfsprekend.
Stayed 3 weeks
13 years ago
Met plezier denken wij terug aan de vakantie welke wij hebben mogen doorbrengen In het bijzonder aan de uiterst vriendelijke behulpzaamheid van de familie.Niets dan lof over de vakantiewoning. Fam Makel/Hettema,Holland
Less than 60 seconds wait time