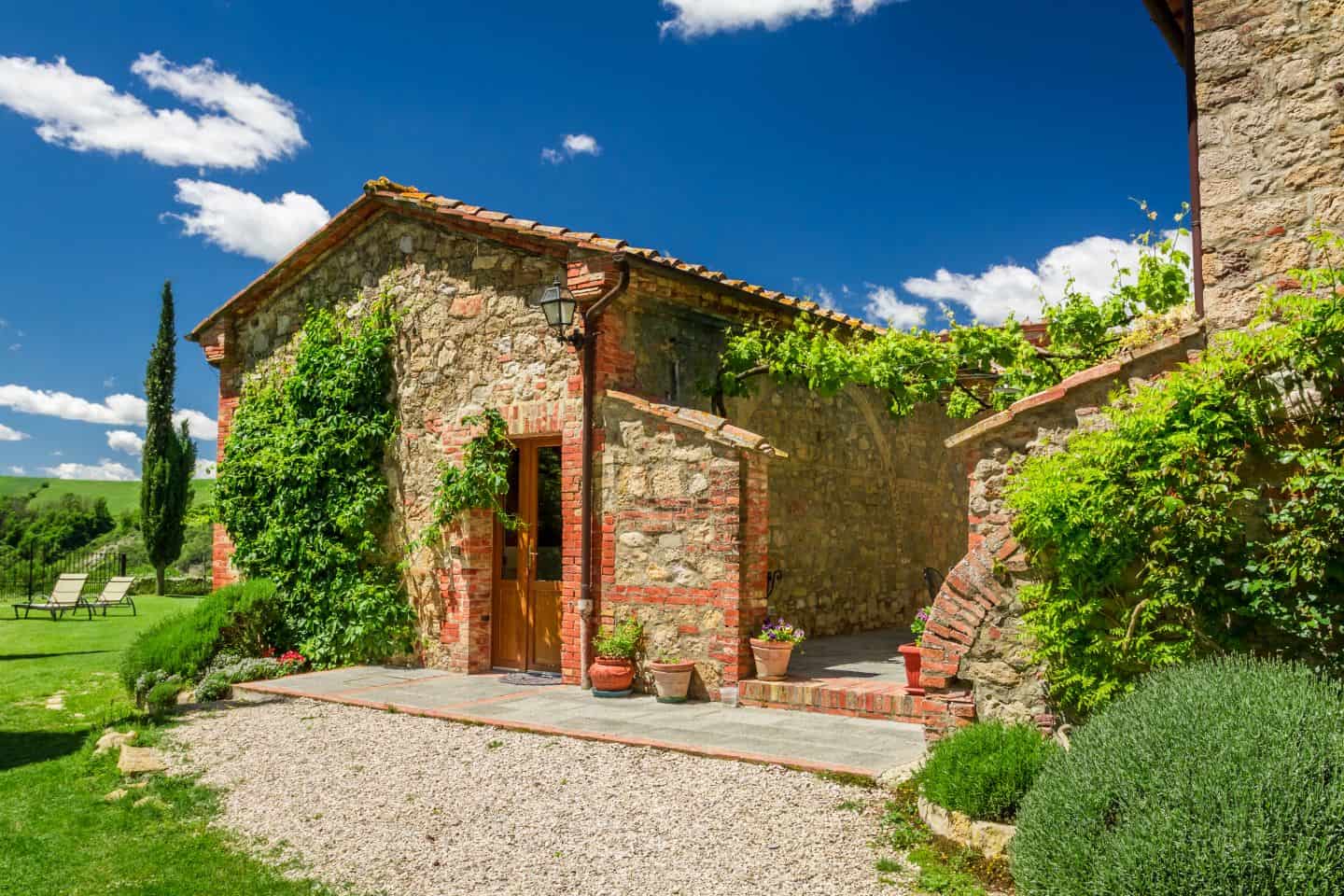 Enjoy the beautiful surroundings
In many cases you have a beautiful view of the surroundings from your own agriturismo. Sometimes the accommodation is situated on a large lawn and sometimes you are surrounded by vineyards and olive trees in a hilly landscape. One thing is certain, when you stay in an agriturismo you are always in a beautiful environment.
In many cases an agriturismo is located close to a nice, historic village. You can easily head here go with your own car or a bike that you can rent at the farm. Visit local museums or spend an afternoon on the terrace, sunshine, drinks or the ultimate holiday feeling.
After a wonderful day in a nice city or historic village, you can return to your familiar apartment or holiday home. Take a refreshing dip in the pool or walk in the cool shade of the fruit trees. You can then cook in your own kitchen or sit down at the table with the other families in the accommodation for a delicious local Italian dinner.