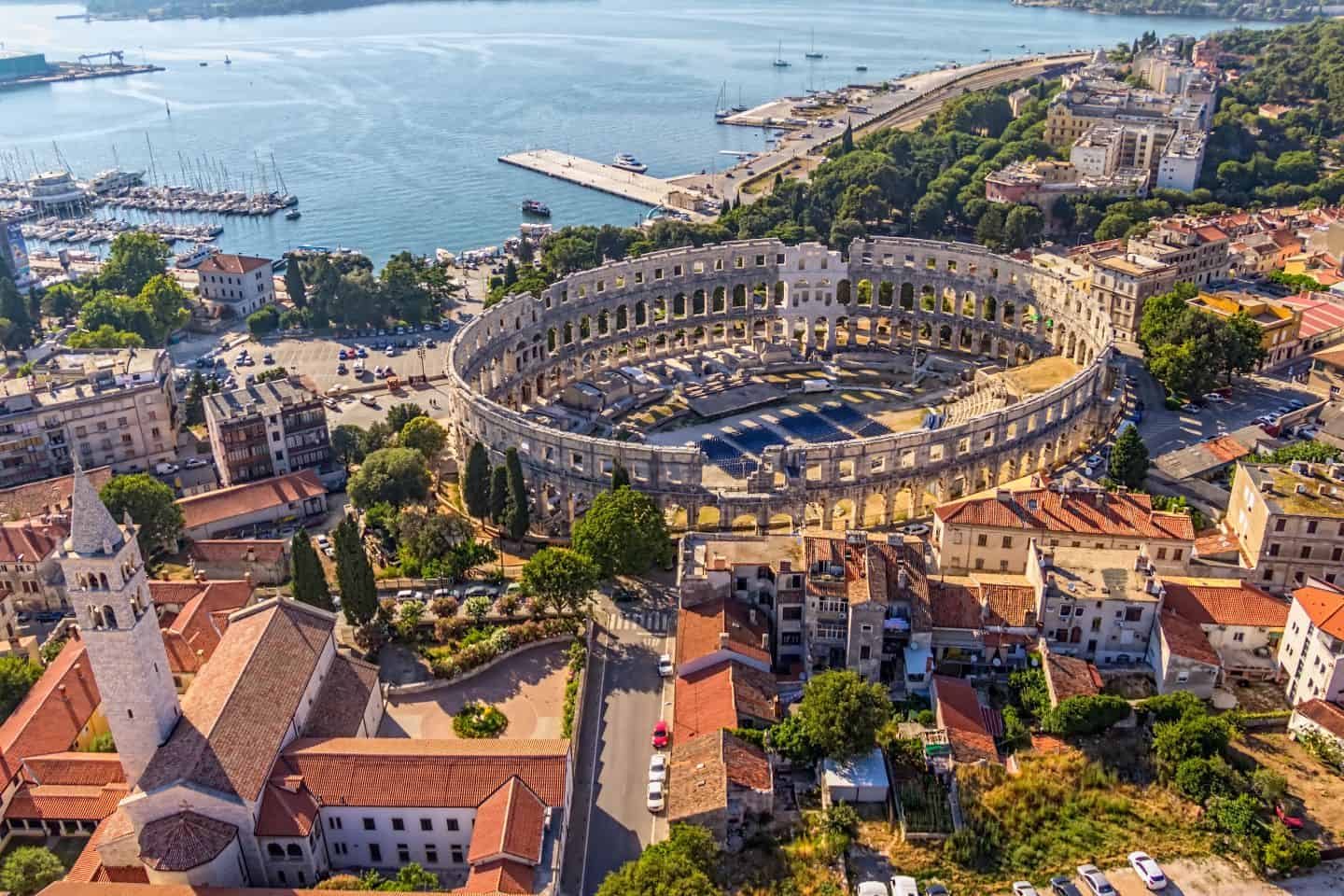 A beautiful ride to Istria
You can enjoy the warm weather on the beach with a holiday on the Adriatic coast. Istria is the perfect destination for a car holiday in Croatia! Walk along the rocky coastline, or explore the ancient culture of the cities.
As most of you may already know, Istria is one of the most popular regions and ideal for a car holiday in Croatia. The region is often described as the peninsula of Croatia. Due to its location on the Adriatic Sea, the region has a beautiful long coastline consisting of rock and pebble beaches, and numerous bays. Just driving through the region will provide a feast for your eyes! The alternation of the clear blue water on the coast with the green hills and mountains in the interior creates a diverse landscape. You can discover this for yourself during your car holiday in Istria. But it's not just the nature that's beautiful. In Istria, you will find many culturally rich cities and picturesque villages that are all worth a visit. Pula, for example, a large city where the Roman architectural style can be recognised everywhere. Porec is also a nice city to enjoy a drink on the terrace. Rovinj is another one of the cities not to be missed during your car holiday in Croatia. With its medieval buildings, narrow streets and authentic town centre, Rovinj is also known as the 'romantic city'. So it's extra romantic here together with your partner!