Booking Dates & Guests
This property allows Free Cancellation
Valid for stays in any country until 31 December 2023
Book before 31 August 2022
Guests can cancel free of charge for up to 43 days before the arrival date.
About this home
This serene chalet in Mayrhofen has 14 bedrooms and is spacious for 30 people to stay. It is perfect for a large group or families with children to spend a vacation near the ski lift enjoying the facilities like central heating, terrace and barbecue.

Mayrhofen is at a short distance to explore. Enjoy skiing at Ski Zillertal 3000 and have a fun-filled time. You can also visit Hintertuxer glacier at 23 km. All you need is within reach with town center, supermarket, restaurants and nightlife at 5 km. Ski lift is available 5 km away.
It is a completely wooden chalet with a warm fireplace. You can spend time indoors watching TV in the living room. There is a bar to unwind. Additionally cot, high chair, baby bath and parking are also provided. The evening barbecue in the terrace enjoying the view is perfect to relax. Ski storage and ski boot heaters are also available. You can bring 4 pets with you for a small fee.

You can check-in between 3 – 6 PM and check-out between 7 – 9 AM.
Specifics
Expenses related to charging an electric or hybrid car (when possible) are always charged according to use and separately
When showing your voucher, you will receive a 7% discount on ski-rental at Bründl In Mayrhofen
Concerning COVID-19: Guests for this holiday home are only accepted if they can comply with the COVID-restrictions and requirements as implemented by the local government. Please do check the restrictions again shortly before departure as the COVID-restrictions change over time.
Please note that there are COVID-19 measures in place. Different conditions may apply regarding ski passes, opening hours and the use of the ski lifts in the winter sports areas. We advise you to take this into account when booking your holiday home since a change in restrictions in general is not a valid reason to cancel the booking free of charge.
Amenities
Ground floor
9x Dining table, Decorative fireplace
Electric kettle, Toaster, 2x Cooker (3 ring stoves, gas), Hood, 2x Coffee machine, Oven, Microwave, Dishwasher, Fridge, Freezer
On the 1st floor
Double bed, Shower, Washbasin, Toilet
On the 2nd floor
Double bed, Double loft bed, Washbasin
Ski Area
Ski Zillertal 3000
Ski Area
Ski Area
Ski Zillertal 3000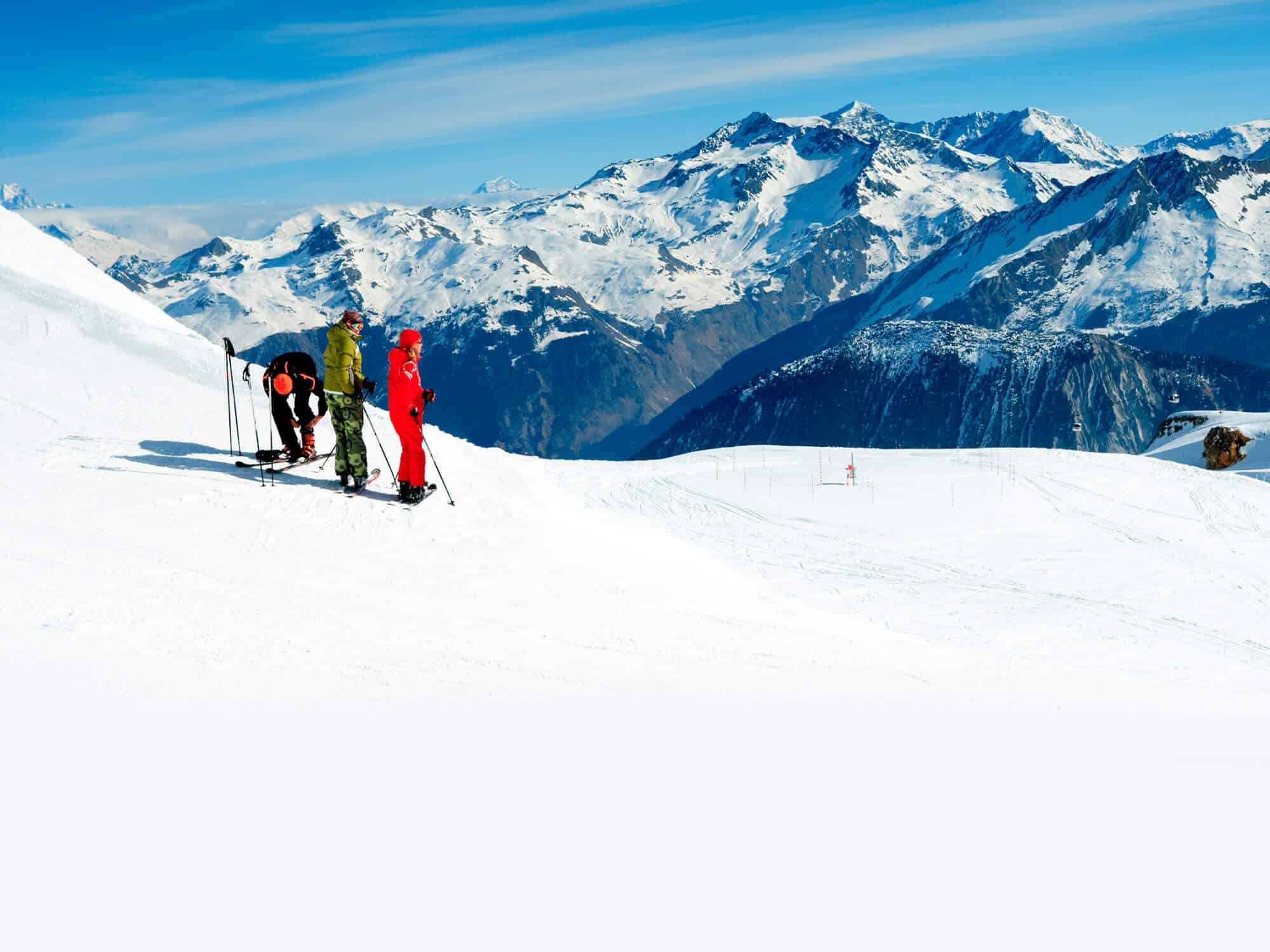 Ski Zillertal 3000
Cross-country Skiing
Total: 28km
Click here to view nearby places
Ski Lift (Ahornbahn)
4.5 km
Town Center (Mayrhofen)
5 km
Public Indoor Swimming Pool
Ratings & reviews
Stayed 1 week
5 months ago
Prima huis, wat verouderd maar erg gezellig Hout kachel ideaal, elke avond aangehad. Weg ernaar toe was wat lastiger maar met sneeuwkettingen goed te doen. Wij hebben een super week gehad met prachtig weer.
Stayed 1 week
6 months ago
Beautiful place, great kitchen equipment , good talk with the owner. Only the WIFI call signal is bad.
Stayed 1 week
7 months ago
Tophuis op n sprookjesachtige lokatie. De keuken is perfect voor een grote groep. Alles wat n hotel heeft heeft dit huis. De Stube zeer sfeervol met open haard. Enige is sneeuwkettingen noodzakelijk. Maar de Gemaen begroeten je
Stayed 1 week
2 years ago
Großes Haus, wohl früher mal ein Hotel. Sehr abgelegen. Schöne Umgebung, Haus sehr gut in Schuss, Komfort mit Waschbecken im Zimmer und Dusche auf dem Flur ok. Duschen neu und sauber. Zimmer anständig aber nicht komfortabel. Heizung nicht sehr gut. Wenn's draussen kalt ist, wird's frisch im Zimmer. Nichts für Frostbeulen. Sehr schöner Gastraum mit Kamin und sehr gut ausgestattete große Küche mit großem Kühlraum. Extra Kosten für das Feuerholz hatten wir nicht auf dem Schirm. Das sollte bei dem Preis mit drin sein. Achtung: Winterausrüstung ist tatsächlich nötig. Wenn es schneit, wird erst nach 9.00 geräumt. Wer also nach einer Schneenacht als erster auf der Piste sein will, muss Schneeketten haben, ohne wär's Harakiri, weil die Strasse teils steil und kurvig ist. Insgesamt eine gute Hütte, wenn man mit vielen Personen Urlaub machen möchte. Highlight ist die Ruhe drum rum und der urige Gastraum, der auch einen Schlechtwettertag auf der Hütte mit vielen Personen und Kindern gut aushalten lässt. Unserer Ansicht nach ein wenig teuer, es gibt allerdings für über 20 Personen kaum günstigeres in vergleichbarer Qualität.
Stayed 1 week
2 years ago
Das haus ist sehr schon. Ruhige lage gut fur gruppe. Leider der weg von dorf zum haus schwierig u 4 km langsam. Mann braucht immer Schneeketten. Und sehr vorsichtig fahren. Auch mit nicht sehr viel schnee.
Stayed 1 week
2 years ago
Mit der Schlüsselübergabe hat alles sehr gut geklappt und auch das Haus entsprach genau unseren Vorstellungen. Es ist zwar recht weit vom Ortskern weg und der Weg ohne Schneeketten nicht befahrbar, aber Haus und Umgebung sind dafür wunderschön.
Stayed 4 days
2 years ago
Die Ankunft verlief reibungslos. Ein Anruf, wann wir ankommen und dann wurden wir herzlich empfangen. Das Haus ist der Hammer und für einen Ausflug mit vielen Freunden sehr gut geeignet. Die Großküche und der Kamin sind das absolute Highlight in diesem Haus.
Stayed 2 days
3 years ago
Schöne Unterkunft in toller Natur
Stayed 4 days
3 years ago
Super schönes und sehr gemütliches Haus. Alles sehr sauber....wir haben uns sehr wohl gefühlt.
Stayed 1 week
3 years ago
Wir fahren seit Jahren ins das Ferienhaus und sind immer wieder begeistert. Sehr gemütlich und ideal für eine große Gruppe!
Stayed 1 week
3 years ago
Mooie omgeving, prachtig huis, grote keuken, lekker afgelegen. Er komen was wel een uitdaging met ijs op de weg, maar alle hulp van de huiseigenaar om dit in goede banen te leiden.
Stayed 1 week
3 years ago
Unterkunft war sehr sauber und entsprach voll die Erwartungen
Stayed 1 week 1 day
3 years ago
Wij komen al 6 jaar in Lacknerbrunn en het altijd weer prima
Stayed 2 days
4 years ago
Hat alles reibungslos geklappt. Das Haus ist gut ausgestattet, der Vermieter ist sehr nett, hilfsbereit und tolerant. Die Landschaft drum herum ist wunderschön und bietet viele Möglichkeiten.
Less than 60 seconds wait time