Booking Dates & Guests
Slope or a sloping path to the entry
About this home
This stunning, four-star residence is located right beneath the mountain pass towards the Flaine bowl. Built in an authentic chalet style, this resort offers the most spectacular views and also acts as an exceptional starting point for an exciting day of skiing in the winter or a day full of hiking and biking in the summer. On the other side of the road, there is a piste that you can follow to the nearest ski lift. You can return by taking the free ski bus that drops off in front of the complex.

In the resort, there is a parking garage (for a fee), a reception desk, ski lockers, ski lifts, an information desk, ski shop with ski rental, fitness room, sauna, and indoor swimming pool.

If you do not feel like cooking yourself, the chef at our own Bistro Le Refuge is ready and waiting to prepare delicious regional dishes and internationally acclaimed menu items, all paired with superior wine selections. Whether you choose to sit at the bar or on the charming terrace, you will be able to share your experience and make new friends.
Les Portes du Grand Massif

The authentic resort Les Portes du Grand Massif is situated in the unique area of Flaine, also called the 'big snowy bowl' because of its high chances of snow. This four-star resort is the perfect place to start your skiing tour: there's a piste across the road, which will take you to the nearest ski lift. To return, you could take the free ski bus.
After an intensive day of skiing, your resort is a wonderful place to unwind.

Resort Les Portes du Grand Massif offers five different types of apartments, all featuring a fully equipped kitchen, living room and bedrooms with en-suite bathrooms fitted with a bath or a shower:

A 2-room apartment for 4 guests (40 sq. metre) - (FR-74300-45)
A 3-room apartment for 6 guests (55 sq. metre) - (FR-74300-46)
A 4-room apartment for 8 guests (65 sq. metre) - (FR-74300-47)
A 5-room apartment for 10 guests (85 sq. metre) - (FR-74300-48)
A 6-room apartment for 12 guests (105 sq. metre) - (FR-74300-49)

Both the resort and the apartments offer free Wi-Fi. You can also make use of the fitness centre, the indoor swimming pool and the sauna at the resort.
Specifics
Breakfast and dinner can be booked on site for a fee.
The interior of the accommodation can differ slightly from the pictures. However, the level of comfort is as described
This accommodation is located in a holiday park. There are multiple units. To book more than one unit, please contact us via chat.
Amenities
Living room
Double bed or 2 single beds
Bedroom
Double bed or 2 single beds
Bedroom
Double bed or 2 single beds
Bedroom
Double bed or 2 single beds
Bedroom
Double bed or 2 single beds
Ski Area
Ski Area
Le Grand Massif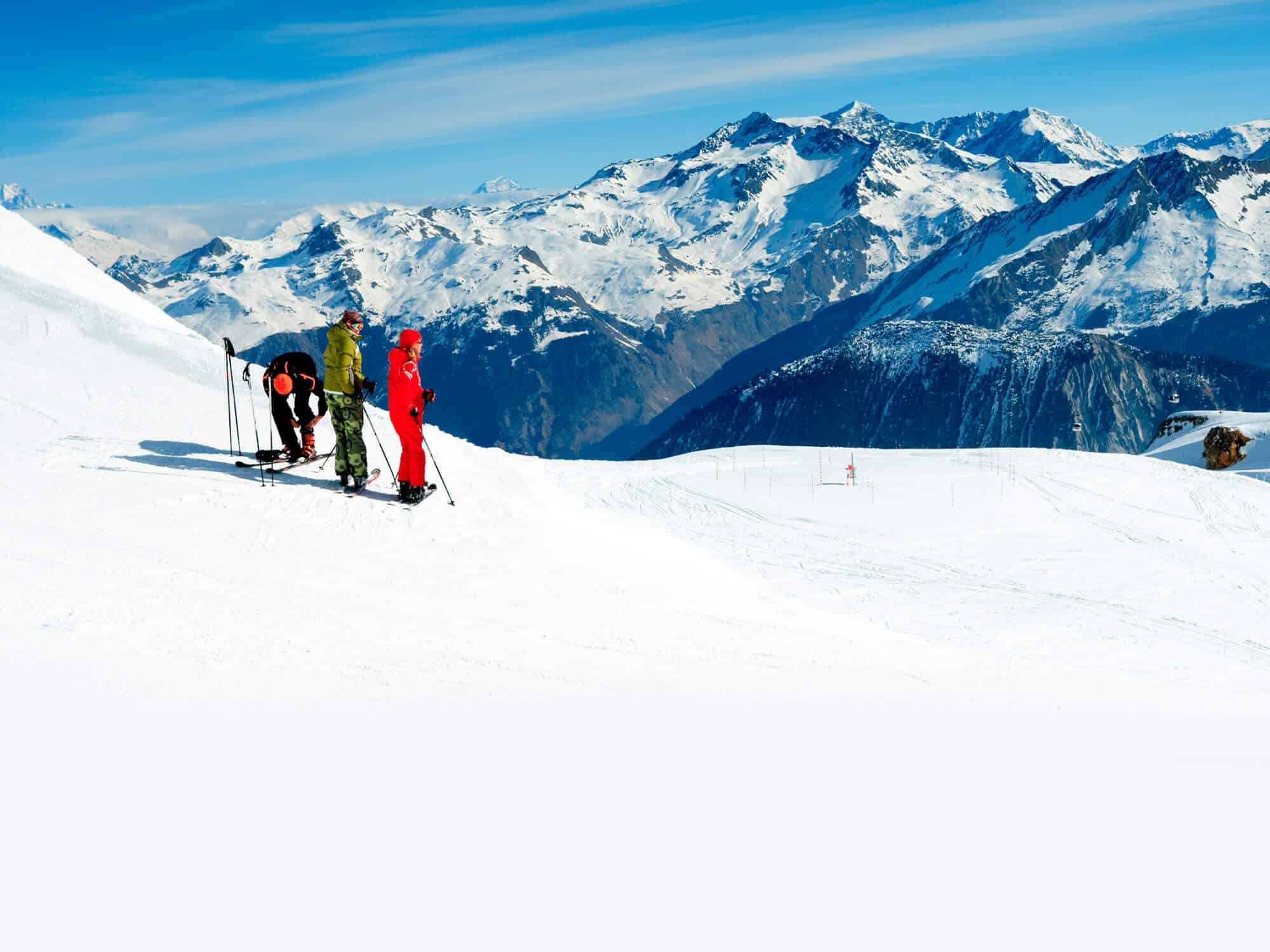 Le Grand Massif
Cross-country Skiing
Total: 50km
Click here to view nearby places
Ratings & reviews
Stayed 1 week
2 years ago
Très bon séjour malgré la pandémie. Bel appartement avec une vue magnifique.
Less than 60 seconds wait time