Booking Dates & Guests
This property allows Free Cancellation
Valid for stays in any country until 31 December 2023
Book before 31 August 2022
Guests can cancel free of charge for up to 43 days before the arrival date.
About this home
This is a 2-bedroom cottage in El Padul that can sleep up to 4 persons. The cottage rests near Sierra Nevada ski area and has a shared swimming pool for summer fun. A small family or a group of friends will find it suitable.

The Sierra Nevada ski area has a total of 117 km of skiing slopes and 97 km of cross-country skiing slopes. It is a paradise for winter sports lovers. For a pleasant day out, you can be by the lake at 1 km. You will find the busting and lively town center at 2 km, along with grocery stores, shops, and restaurants. The sea rests at 40 km.

The cottage is fitted with air-conditioning and fireplace. Evenings can be enjoyed with a refreshing glass of wine and barbecued meals on the terrace. In the garden, you will find ample space to relax in the fresh air and a river where you can see fishes. For little guests, you can request a free cot and high chair. 2 bicycles are provided on request. Parking is available.

The nearest airport is 50 km.
Specifics
Concerning COVID-19: Guests for this holiday home are only accepted if they can comply with the COVID-restrictions and requirements as implemented by the local government. Please do check the restrictions again shortly before departure as the COVID-restrictions change over time.
Please note that there are COVID-19 measures in place. Different conditions may apply regarding ski passes, opening hours and the use of the ski lifts in the winter sports areas. We advise you to take this into account when booking your holiday home since a change in restrictions in general is not a valid reason to cancel the booking free of charge.
License number
VTAR/GR/00231
Amenities
Ground floor
TV, Fireplace, Stereo unit
Cooker (ceramic), Oven, Microwave, Fridge-freezer
Shower, Washbasin, Toilet
General
Washing machine (shared with other guests)
Garden (shared with other guests, fenced)
Swimming pool (shared with other guests, 6 x 3 m., opened from Jun upto and including Sep)
2x Bicycles available (on request)
Children's bed (on request)
Ski Area
Ski Area
Sierra Nevada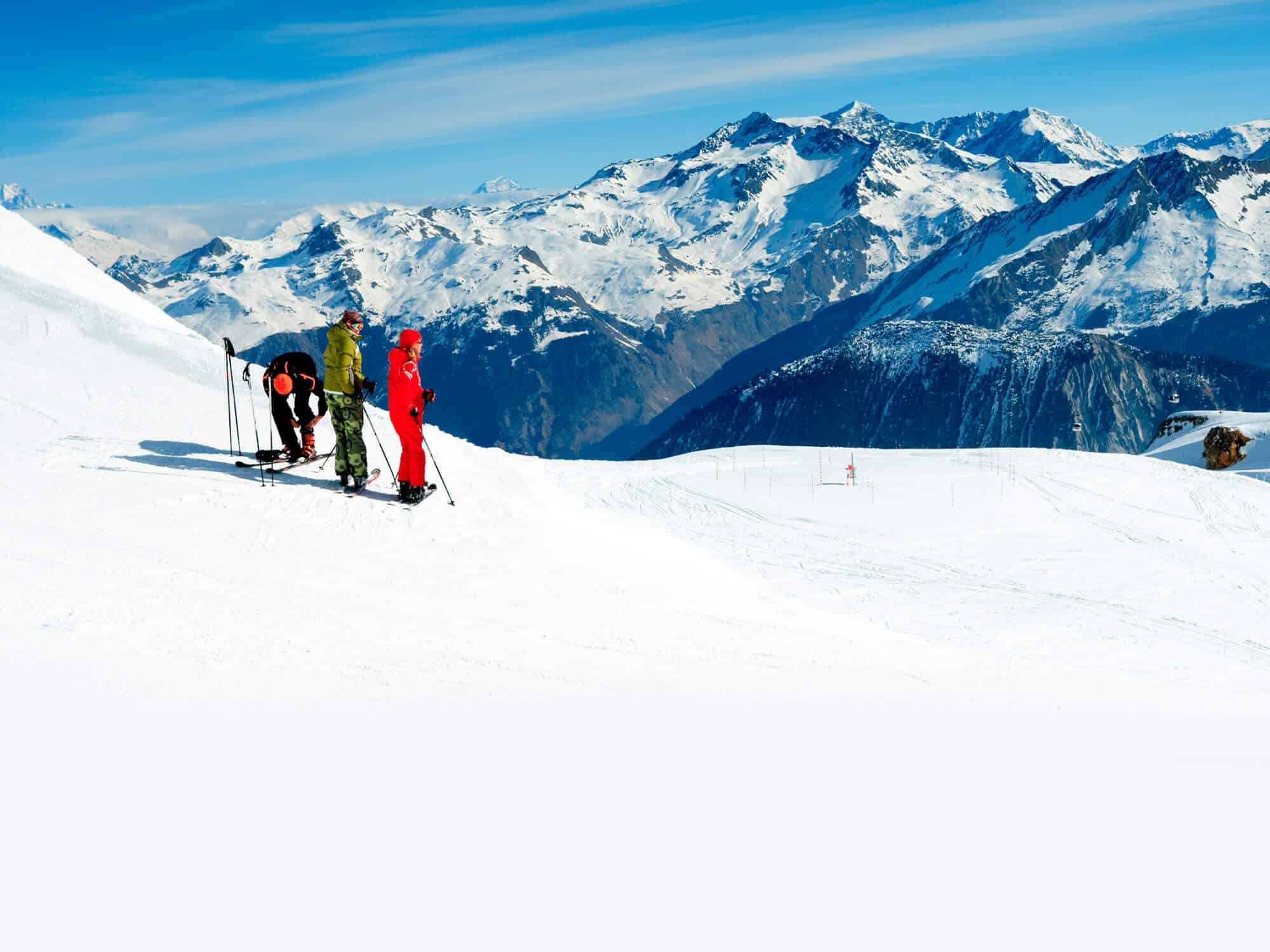 Sierra Nevada
Cross-country Skiing
Total: 97km
Click here to view nearby places
Public Indoor Swimming Pool
Ratings & reviews
Stayed 3 days
2 months ago
Prachtige tuin. Ideaal om buiten te verblijven. Binnen ietwat klein voor 2 koppels
Stayed 2 weeks
2 years ago
Aardige en behulpzame eigenaren. Klein paradijsje, wordt dagelijks keurig onderhouden (tuin, zwembad, afval). Wel jammer dat er elke ochtend vroeg een haan kraait (haan + kippen zitten de hele dag in een hok, kunnen niet rondscharrelen). Ook is er een hele kleine pony die geen gezelschap heeft (paarden zijn kuddedieren). Naast het bijhouden van het hok en het voer wordt er niks met de pony gedaan. Dieren geven ook hier veel vliegenoverlast, dus wij snapten de keuze niet om dieren te houden als er verder niks mee gedaan wordt. Verder een fijne, rustige plek om lekker te ontspannen. Ook de Corona-richtlijnen werden keurig nageleefd.
Stayed 1 week
2 years ago
Super gezellig heel sfeer vol
Stayed 1 week
3 years ago
We werden warm welkom geheten door de eigenaren. De locatie is rustig, maar heeft alles om een goede vakantie te hebben. Het is een prima uitvalbasis voor (dag)tripjes naar het strand en de Sierra Nevada.
Stayed 1 week 1 day
4 years ago
Authentieke accommodatie. Vriendelijke ontvangst. Behulpzame eigenaars. Prachtige tuin in mooie omgeving.
Stayed 4 days
4 years ago
Prachtig huisje met ontzettend vriendelijke en warme eigenaren.
Stayed 5 days
6 years ago
Een fijn huisje met de noodzakelijkste spulletjes. De eigenaren doen er alles aan om je thuis te laten voelen en geven je advies over de bezienswaardigheden. Ze spreken goed Engels. Je hebt een eigen zwembad voor de deur liggen.
Stayed 1 week
6 years ago
Voorafgaande aan onze vakantie ontvingen we een keurige routebeschrijving met de opmerking dat we als we in het dorp aankwamen de eigenaar konden bellen. Nog geen vijf minuten later kwam zij aanrijden en reed voor ons uit richting ons appartementje. De poort van de tuin ging open en meteen viel ons oog op een geweldige tuin (met liefde onderhouden!) waarin een blok van drie en een blok van 1 witte appartementjes stonden. Echt een oase. Wij zaten in het appartement op de begane grond (Molinos Misqueres) met twee volwassenen en twee kinderen (pubers). De binnenruimte met vide (met twee bedden) is vrij klein maar, zeker met mooi weer, ruim genoeg om te leven. De bedden zijn goed, er zijn extra dekens, met warm weer is het binnen heerlijk koel, er zitten horren en luiken voor de ramen en het keukentje is voorzien van oven, magnetron en goede koel/vrieskast. 's Ochtends heerlijk ontbijten op het terrasje meteen voor de deur. Met zelfs verse eieren van de kippen op het terrein. Achter de huisjes ligt de idyllische tuin met zwembad. Sfeervol ingericht met parasols, ligbedden, gewone stoelen en tafeltjes. Op los Molinos is het heerlijk stil, de eigenaren zijn op afroep beschikbaar en met regelmaat aanwezig. Bij de andere twee appartementjes moet je eerst een trap op, daar zijn slaapkamer, keuken, en twee slaapkamers echter wel op dezelfde verdieping. Granada ligt op 18 km en ook een ritje naar de Alpujarras of het strand is makkelijk bereikbaar. Wij hebben hier een top week gehad en zijn nog lang niet uitgekeken in deze omgeving!
Stayed 1 week
6 years ago
Zowel huis als tuin zijn met zorg ingericht en met mooi uitzicht op de vallei. Rustige locatie (auto hard nodig!), maar perfect voor een vakantie met verschillende activiteiten (wandelen in de Sierra Nevada, dagje cultuur in Granada, dagje rust aan de kust).
Stayed 4 days
6 years ago
Een rustige omgeving, prachtig huisje met grote tuin. Zwembad is wat aan de kleine kant, maar de tuin is genieten. BBQ aanwezig (per huisje). Het dropje El Padul is klein, maar heeft wel de beschikking over supermarkt e.d. Je moet wel een stukje autorijden om bepaalde plaatsjes te willen bezoeken. Granada is overigens per auto binnen 20 min bereikt. Huisjes zijn knus en gezellig en van alle gemakken voorzien. Eigenares woont niet op het terrein zelf, maar is te allen tijde oproepbaar.
Stayed 1 week
6 years ago
Prachtige plek met mooie verzorgde tuinen Leuk zwembad Goede prijs kwaliteit verhouding Vriendelijke vlotte eigenaars Dichtbij Granada
Stayed 1 week
7 years ago
een super week vakantie. zeer mooie omgeving en kei goed gelegen. dicht bij Granada, de siërra Nevada, de kust.... Ook heel lieve mensen die met hart en ziel houden van hun domein,de ezel,... zeer rustig! We gaan zeker nog terug!!!!!
Stayed 1 week
7 years ago
Geweldige vakantie! Padul zelf is niet erg interessant, Granada daarentegen laat een prachtige herinnering na. Ook de ruwe en woeste vergezichten in het Sierra Nevada gebergte hebben een diepe indruk nagelaten. Dit huisje ligt samen met drie andere accomodaties temidden van een prachtig aangelegde tuin, heerlijk ontspannen tussen de waterpartijtjes en bloemenpracht. Vooral voor de jongste van ons gezelschap was het ezeltje een leuke surplus. De uitbaatster (spreekt vloeiend frans) heeft op het domein haar eigen toeristisch info-kantoortje ingericht en geeft fantastische -op maat gesneden- tips bij aankomst. Een aanrader! Prijs-kwaliteit dik in orde!
Stayed 2 weeks
7 years ago
Los Molinos is net zo idyllisch als de foto's doen overkomen. Het is prachtig. De ezel is lief en de kippen leggen elke dag eieren. Wij waren hier met een 1 jaar oude baby. Dit was niet zo geschikt. Het zwembad is diep en koud het gras is hard. Het ligt 20min van Grananda, 10 min van de Sierra Nevada en iets meer dan een half uur van het strand. Top locatie dus. Padul stelt niet veel voor. De huisjes zijn klein maar voldoen.
Stayed 1 week
8 years ago
Propriétaires disponibles et charmants. Piscine, équipements parfaits, confort... . Si le village de Padul n'est pas trop intéressant, la proximité de Grenade et de la côte font une belle situation géographique.
Stayed 1 week
11 years ago
Proximité de sites touristiques variés. Calme du village. Accueil chaleureux.
Stayed 2 weeks
11 years ago
Hierbij willen we de mensen die dit uitbaten bedanken voor de zeer aangename vakantie! ook is dit de echte aanrader. Wij zullen dit verblijf zeker aanraden. Dit is zowel voor cultuurfanaten,natuurmensen, sportievelingen als rustzoekers ideaal! Als we konden gingen we zo weer terug
Stayed 1 week 1 day
12 years ago
Heerlijke accommodatie in authentieke omgeving, rustig gelegen. Appartement is klein maar voldoet. Tuin is prachtig aangelegd en wordt frequent onderhouden.
Stayed 1 week
15 years ago
Gîte idéal pour visiter Grenade et sa région. La propriétaire, très accueillante, parle le français ainsi qu'une de ses amies qui tient un petit resto où on mange bien pour pas cher! Les oeufs du poulailler sont à disposition et l'âne ne demande qu'à distraire les enfants. Le bonheur pour qui aime la campagne.
Less than 60 seconds wait time